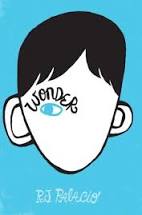 4 May 2020
Mrs Vella is reading The Prison Doctor by Dr Amanda Brown
I have read so many books whilst we have been isolated. It usually takes me ages to finish one, however I am going through them so quickly as my mind seems far more focused than normal. Maybe this is due to the lack of hustle and bustle of 'normal life' where we are running the kids here there and everywhere and attending sports and activities most evenings.
I have just finished a book called 'The Prison Doctor'. It is the memoirs of Dr Amanda Brown who started her career as a GP in her own little practice in Buckinghamshire. After working there her whole life and building up her practice getting to know families and patients as friends, Amanda suddenly decides to hand her notice in after the government made plans for GPs to meet new criteria in 2004.
Amanda is flung into a whole new phase of her life working as a prison Nurse. Her journey starts off working in a young offenders institute where she recalls certain situations and inmates that made her whole outlook on life change. Amanda goes on to work at the notorious Wormwood Scrubs and then onto Europe's largest woman's only prison-Bronzefield where she still works now.
The book is certainly an eye opener and is both harrowing and heartwarming at the same time. Subjects such as suicide, self harm and addiction are certainly not sugar coated, giving the reader a real incite into prison life.
I finished the book in 3 days as I literally could not put it down. I used to want to work in a prison a few years ago-certainly not a job for the fainthearted! After reading Dr Amanda's account of her years doing just that, I am not so sure I would be able to hack it on an emotional level-I think I would want to 'save' all the inmates.
Miss Potts is reading Crazy Rich Asians by Kevin Kwan
This book is a fabulous insight into how the other half live. It's extravagant, indulgent and to be honest makes you a tad jealous. It follows the lives of a group of
families within Singapore who are extremely wealthy and very proud of their families heritage.
Then, one of the very wealthy sons of the family decides to bring his American girlfriend to Singapore and the truth behind the glitzy, dreamy lifestyle is brought to light. You finish the book not jealous at all of the lifestyle they lead. You find yourself grateful of the rather mundane lifestyle you have and the family you have.
Overall, it's a fantastic book for a bit of escapism from your everyday life, to get a taste of this glamorous lifestyle. In the end however, you will come to appreciate what you have already.
Miss Cargill is reading The Five by Hallie Rubenhold
I've just finished a book called The Five by Hallie Rubenhold.
It's a collection of biographies about the five victims of Jack the Ripper. It doesn't cover the murders at all but is rather a look into the lives of his victims who, over time, have been labelled simply as prostitutes, alcoholics or both.
As the book delves into their lives, it uncovers the truth about these women, 3 of whom don't appear to have been prostitutes at all. They were daughters, sisters, wives and mothers; some of them were well educated, some endured unbearable tragedy.
The book gives a fantastic insight into the lives of working class women in the 19th century; the hardships they had to face and their day to day struggle to survive .
Mrs Hood and her daughter are reading Wonder by R.J. Palacio
While schools are closed its really important to keep reading and its also a great way to disappear into an adventure. I have been reading Wonder with my 10 year old daughter. It is a lovely way to spend time together. We take it in turns to read the chapters and talk about what is happening in the story and how the
characters feel.
If you haven't read Wonder we can really recommend it. It follows the story of a 10 year old boy named August who starts at a new school after being home educated for most of his life. August was born with a rare facial disfigurement which means he looks different to other 10 year old boys and therefore people treat him differently, sometimes without even realising. The story is emotive and thought provoking but enjoyable too. We are looking forward to watching the film when we have finished reading the book.
Which book are you reading?
Send us a book review to publish on our blog. For ideas on books to read head over to the Literacy page.
Leave a Reply