Wednesday, 20th July 2022: Message from the Headteacher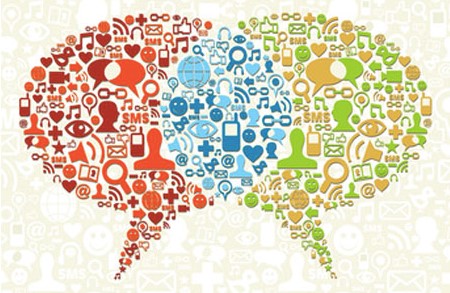 20 July 2022
Dear Parents/Carers,
Staffing news
We say goodbye to Miss Pettet (MFL), Mr Flint (Science) and the legend that is Mr Muddiman. Mr Muddiman started his career at Hattersley High School, our predecessor school and has been at Alder since we opened in September 2001. He has decided to retire this year and we wish him all the very best in his retirement.
Joining us in September will be Miss Tunley and Mr Lamb, both Assistant Headteachers. Also, we welcome Mrs Marsh in PSHE/Citizenship, Mrs Heelam in Science, Mr Rosedale in Maths, Mr Bowman in English, Mr Gander in MFL and Miss Whitmore and Mrs Kelly in Technology.
Also, we have new additions to our special educational needs (SEN) team: Miss McPartland, Miss Papdopoulou, Mrs Zameer and Mrs Anderson.
Final day
Today I have wished the students all the best for the summer but I have also left them with a serious message about water safety. Greater Manchester Fire Service have asked all schools to talk to students about the dangers of rivers, canals and reservoirs etc during hot weather, in particular the danger of cold-water shock.
House ties
You will have received information about your child's new house and their corresponding tie colour this week. Your child should check with their form tutor to ensure that they have the correct tie colour in September. This week we have been collecting in used ties to wash over the summer and re-distribute to students.
Uniform and equipment policy 2022-2023
I would like to draw your attention to the 2022-2023 Uniform and Equipment policy which can be found below.
Please read the policy carefully and note the following key points:
Skirt - knee length tailored school skirt. Shoes must be worn with a skirt (not boots).
If you have already purchased boots for your child, these may be worn in September but moving forward, please ensure you buy shoes if your child wishes to wear a skirt. Boots can, of course, be worn with trousers.
Shoes - Plain black formal school shoes.
Not allowed: contrasting coloured stitching (other than white or yellow)/coloured laces/stripes/logos/flashes/glitter etc. Platform soles or heels. Trainers and pumps are not allowed under any circumstances. Shoes that resemble pumps or trainers are not allowed. Despite shops advertising these 'crossover' shoes as school shoes, they are not permitted. E.g. Kickers Tovni
This causes problems every year, please ensure that you buy the correct shoes to avoid a negative start to the new term.
Socks – No Trainer socks, bed socks, sports socks, knee lengths socks, coloured socks or socks with frills/patterns/logos/bows.
Hair style - If hair is 'undercut' on any student, the hair must be worn down. Not allowed: Extreme hair styles, shaved patterns/tramlines/lines, 'skinhead', 'mohican, 'top knot'etc. Shaved lines in eyebrows.
Hair colour*- Not allowed: 'dipping, double tone, front strips'
Contacting school
Please note that school is closed throughout the holiday and reception will not be manned. You can contact us via email throughout the break on admin@alderchs.uk but please note that responses will not be immediate.
Results day
Results Day for Year 11 will take place on Thursday 25th August. Students can collect their results from school between 9am and 10.30am. Any queries regarding results should be directed to exams@alderchs.uk
New academic year
The terms dates for next year can be found on the document below. I will write to you again before 5th September to confirm arrangements for returning to school.
In the meantime I wish you an enjoyable summer break and thank you for all your support this year.
Yours faithfully
R O'Regan
Head teacher
Uniform and Equipment
Term Dates