Saturday, 4th June 2022: Message from the Headteacher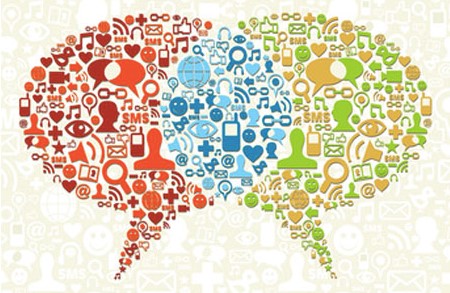 4 June 2022
We return to school on Monday, 6th June for the final half term of the academic year. Attendance and punctuality have improved recently, and I would like to see this continue. I would like to remind parents that students should be in their form room at 8:20am ready to start the day. Any student arriving to their form room after 8:20am will receive a 30-minute late detention after school on the same day.
School will finish at the earlier time of 1:05pm on Thursday, 9th June to allow for Year 8 Parents' Evening. Term dates for the remainder of the academic year and next year can be found at the bottom of this page.
Standards
As a school, we are known in the area for our high standards of behaviour and uniform. Unfortunately, we have seen over the last few months, some deterioration in these standards. After half term, we will be re-establishing and re-setting our policies with students. Please make sure you refer to our uniform policy and remind yourself and your child of our expectations. A link to our uniform policy can be found here.
There has been an increase in students wearing skirts which are too short or rolled up to make them too short. Students who roll their skirts up in school will be given a red card.
Hoodies/coats are not to be worn in school at any time. If a student is wearing a hoodie/coat in school it will be confiscated and the student will be given a red card. The hoodie/coat will be returned at the end of the school day.
Year 8 Parents' Evening
Year 8 reports will be issued on Wednesday, 8th June. They will be sent to parents via e mail and will also be available on School Gateway. Parents will be able to discuss their child's report at Year 8 Parents' Evening on Thursday, 9th June. Appointments can be booked by visiting SchoolCloud - Alder Community High School
Year 9 Pathways
Students in Year 9 will receive confirmation of their pathway subject allocations shortly.
Year 10 PPE Results
Year 10 will shortly be issued with a report detailing their recent PPE results and current On Track to Achieve grades in each of their subjects.
Year 11
Year 11 are now on study leave; however, we still expect students to attend school for lessons in the subjects they are still to be examined on. There will be an allocated independent study room for each period in each day if they also wish to come in to school for quiet study. Students who are in school should either be in their normal lessons or in the independent study room. All Year 11 students should enter through the main reception door and sign in on the paper registers. When students leave the building, they must sign out on the paper registers. This is important for fire evacuation purposes.
Alder Pre-Loved Uniform
We will shortly be launching our Pre-Loved Uniform service. Parents and carers will be able to purchase good quality and clean items of second hand uniform at a low cost. Any profit generated from the sales will directly benefit our students, with our students helping to decide how the money should be spent.
We are now actively seeking donations of any items of uniform or PE kit, in particular that which is branded with the Alder logo, that your child may have grown out of or no longer requires.
We will also consider donations of any good quality school shoes, PE trainers and school bags.
If you are able to donate any items please bring them to Miss Knowles at the main reception in school, where they will be gratefully received.
I hope that you enjoy the rest of your Jubilee weekend.
Kind regards
Mr R O'Regan
Headteacher
Term Dates