Monday, 11th April 2022 - Message from the Headteacher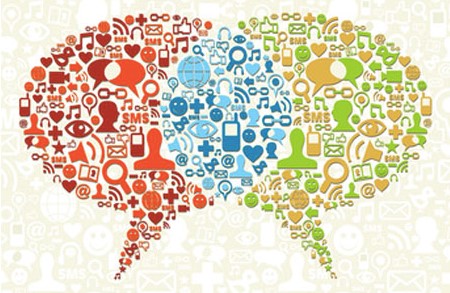 11 April 2022
Dear parent/carer
As we break for Easter we reflect on the achievements of the previous term. Students were awarded badges and certificates during celebration assemblies this week and are wearing their badges with pride. We have now introduced new badges for the Alder values of Altruism, Leadership, Diversity, Excellence and Resilience.
It is wonderful to see so many students achieving well and enjoying school and being a part of this great learning community of ours – We are Alder!
This brings me on to the whole issue of attendance. Since the pandemic attendance levels across the school have been poor. Children simply cannot achieve if they are not in school. Also, punctuality has been an issue since September.
Before the pandemic, we would, on average see about 3 or 4 students late each day out of a population of 900 students. Now, it is regularly in the region of 20 students – not good enough. School starts at 8.20am and breakfast club is open from 7.45am for students who want to be in school early and enjoy tea and toast or just the warmth! Students are allowed into the building just before 8.20am but after Easter, they will be allowed in even earlier at 8.16am which is plenty of time to go to their locker and get to their form room on time. Registers will be taken at 8.20am so students will be late if they arrive at their form room after this time.
I am looking forward to an improvement in both attendance and punctuality in order that more students are awarded achievement badges in celebration assemblies.
Music performance evening
On Wednesday night we held our first music performance evening in school for over 2 years and it was a joy to celebrate the musical talents of our students.
Our next event will be a whole school production of 'Grease' in July (date to be confirmed) and I hope you can join us on what I am sure will prove to be an entertaining evening.
Staffing news
Miss Reid is leaving at Easter to teach at an international school in Borneo. We wish her all the very best and thank her for her service to Alder. Also, Mrs Hines, our attendance and family support worker will be leaving after Easter to take up a promotion.
GCSE examinations
The examinations are fast approaching with the first examination on Monday, 16th May. There are revision classes for year 11 to be held over the Easter holidays; details can be found on the Year 11 page on the website.
Also, Year 10 pre-public examinations take place after Easter. Students have access to TEAMS and other revision materials over the Easter period.
PE changing rooms
The ceiling is being replaced over the Easter holidays so students can come to school in uniform as normal and bring PE kit to get changed into from Monday, 25th April.
Back gate steps
The steps leading to the back gate are now finished but there are still some ground works to complete. The back gate will be back in use after Easter. Work on the canopy connecting L block with the main building will begin over Easter.
Water fountains
Finally, after months of delays we now have more water fountains in school. Mellors Catering will phase out the sale of plastic bottles and convert to cardboard cartons. However, I am urging all students to have their own refillable water bottle which is not only good for the environment but also means the water is free!
Year 8 trip to Rome – March 2023
We have planned a trip to Italy next year and initially budgeted for 40 students. However, there has been an unexpected high demand for places and so we are going to contact the travel company to see if we can meet that demand. It is great that we have had so many students wanting to go on what will be a fabulous cultural experience. Staff have spent a great deal of time planning this trip and will be giving up their time (unpaid) to look after children 24 hours a day.
We are looking to increase the numbers we can take but I would urge any parent in year 8 with a child on the waiting list to please be patient until we can secure more places.
Parents' Evening
We have recently consulted with parents and staff about the format for parents' evening. We are currently working on a model and will send information to parents after the Easter break.
Year 7 parents' evening – Wednesday, 4th May 2022
Year 8 parents' evening – Thursday, 9th June 2022
Term dates
Remaining term dates for this academic year and the term dates for the next academic year can be found lower down the page. Students return to school after the Easter break at 8.20am on Monday, 25th April.
Alder Roots Bird Box Easter Trail
We hope that you will be able to join us on Thursday 14th April. We are running a free Easter trail for members of our community this Easter Holiday! Fundraised and designed by our incredible Alder Roots community group, this free event is open to everybody. Families, dog walkers and children, get involved and spread the community cheer this Easter. This event is to help raise awareness of our local wildlife crisis in collaboration with the RSPB. More information is available here.
I wish you and your families a peaceful and restful Easter break.
Yours faithfully
R O'Regan
Headteacher
Term Dates