Friday, 18th February 2022: Message from the Headteacher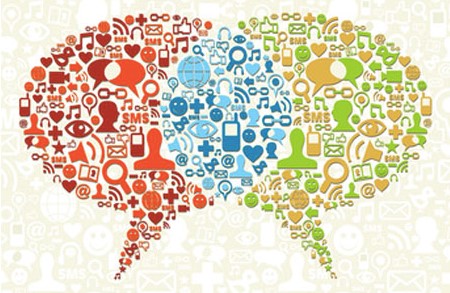 18 February 2022
Dear Parents/Carers,
Enjoy the half term break
It has been a challenging and tiring half term for everyone with covid absences amongst both staff and students but we have been able to keep the school open. We are looking forward to coming back to school with renewed vigour as the lighter mornings and brighter days beckon. School reopens to all students on Monday, 28th February.
Please read the important items below as there are some changes to daily routines after half term.
Face coverings
Following advice from Tameside Public Health, we will no longer be required to wear face coverings after the February half term break. However, we will still focus on cleanliness and ventilation to keep the virus at bay.
School Gateway
We are pleased with how successful the school communications app (School Gateway) has been in sharing information with parents. In addition to timetables and reports, you are currently able to see when your child achieves an achievement point. After half term, you will be able to check whether your child has received a behaviour point through the app. This will show you if your child has received a strike 2 detention during the school day. Strike 2 detentions can be given for the following reasons and will result in a 15 minute detention at break or lunch:
chewing gum or eating in a lesson

talking

disruption to learning

insufficient work completed
You will still be notified separately when you child is required after school for a detention.
Corridor behaviour
To monitor corridor behaviour in school, we have a red card system. Students are given red cards for unacceptable corridor behaviour at break or lunch. If your child receives a red card, they will complete a break and lunch detention the following day. After half term, you will be informed when your child receives a red card.
Hoodies and coats
After half term, as the weather will improve, hoodies will no longer be allowed to be worn underneath the school blazer. Plain black V neck jumpers can still be worn if you child wishes. Also, coats will no longer be allowed to be worn in any areas around school. Coats should be placed in a locker or put into your child's bag for the day.
Ties
Students must attend school wearing a school tie. We will no longer be loaning out ties to students. We hold a small stock in the school office for cases of emergency. Any ties purchased in school will now cost £6.50. Ties can still be purchased from our uniform suppliers Kids Stop and JFC Sports Ltd.
Please contact the finance department should you have any queries regarding this by emailing finance@alderchs.uk.
Lates
There is a small minority of students who are arriving late to lesson. This is disrupting not only their own learning but the learning of others. After half term, students who are late to lesson will be kept for double the time they have lost. This will be completed at break or lunch with their classroom teacher. If a student is late to lesson on three occasions within one week, they will be placed on punctuality lesson check with their form tutor.
Break and lunchtime
We have reintroduced a first and second sitting system at lunchtime to avoid students having to queue for lengthy periods of time. This has been successful meaning all students are able to get served by 1.25pm. Also, we have increased break by 5 minutes.
Year 9 Pathways
We look forward to supporting our year 9 students after half term as they make their Key Stage 4 choices as part of the Pathways process. Please see the Pathways page on the school website for more information.
Year 9 Parents' Evening
Year 9 Parents' Evening is taking place online on Wednesday, 2nd March between 3.30pm and 6.30pm. Parents and carers of students in year 9 will be able to book timed slot video call appointments with their child's subject teachers. To book your appointments please visit https://alderchs.schoolcloud.co.uk/
Food Technology Practical Lessons
Details of the ingredients required for Food Technology practical lessons for the whole of next half term can be found using this link: https://aldercommunityhighschool.org.uk/food-technology
Year 11 PPEs
Year 11 PPE exams will start on Monday 28th February. A reminder of the PPE timetable can be found on this link.
I would like to take this opportunity to thank you for all your support through a difficult period and wish you a restful and peaceful half term break.
Yours faithfully
R O'Regan
Headteacher