Wednesday, 15th December 2021: Message from the Headteacher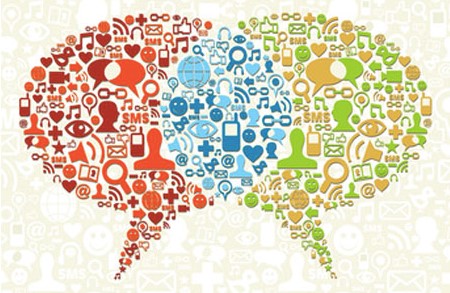 15 December 2021
Dear Parent/Carers,
As we approach the Christmas holidays I would like to inform you of some important information.
Arrangements for the last day
We will finish school for the Christmas holidays at 12.30pm on Friday, 17th December 2021. Lessons will continue as normal in the morning and students can, if they choose, wear non-uniform for a donation of at least £1 towards one of our charities. Students will be dismissed between 12.20pm and 12.30pm and lunch will not be available.
We have requested that the school buses are available at 12.30pm but please note this is not guaranteed.
Staffing news
At Christmas we say goodbye to Mrs Carter, technology teacher, after 18 years of loyal service to Alder. Mrs Carter is changing career and I would like to thank her on behalf of staff and students for all she has done for our school. Also, we say goodbye to Miss Ward, deputy headteacher, who is taking up a Head of School Improvement post in Rochdale. Miss Ward joined Alder in 2012 and has made a huge impact on the school and she will be sorely missed. We wish her all the very best in her future career.
Mrs Edwards and Mrs White will take up positions as acting deputies after Christmas following Miss Ward's departure.
Covid 19 testing arrangements for the return to school in January
The Government has instructed schools to test all students before they return after the Christmas holidays.
Students should then continue to test twice weekly at home, reporting any positive lateral flow tests to the school via covid-alert@alderchs.uk
All our in school and home lateral flow tests are now NASAL only swabs which are much easier to carry out than the nose and throat swabs that we previously carried out.
Consent
It is some time since we collected parental consent for Covid 19 lateral flow testing in school therefore we would appreciate it if you could complete the consent form by clicking on the following link as soon as possible: https://forms.office.com/r/uLPWCi0xqv A paper copy of the consent form is available on request.
Testing is voluntary and requires parental consent; however, we would strongly encourage everyone to take part to help break transmission links by identifying those that may be carrying the virus unknowingly. If your child has tested positive for Covid-19 since 6th October 2021, lateral flow testing will not be necessary until 90 days after their positive test.
If you want to withdraw consent for testing at any time you can email covid-alert@alderchs.uk If your child is over 16 they can self-consent but we would still encourage parents/ carers to discuss participation with their child.
Plan for lateral flow testing and the return to school in January
| | | |
| --- | --- | --- |
| Year Group | Attend for Lateral Flow Test – time slots to be confirmed | Return to School at 8.20am |
| Year 7 | Wednesday, 5th January | Thursday 6th January |
| Year 8 | Wednesday, 5th January | Thursday, 6th January |
| Year 9 | Tuesday, 4th January | Wednesday, 5th January |
| Year 10 | Wednesday, 5th January | Thursday, 6th January |
| Year 11 | Tuesday, 4th January | Wednesday, 5th January |
Students should attend school at their allocated time slot for their lateral flow test and return home straight afterwards. Time slots will be sent as soon as we have gathered all consent and planned the staffing requirements for the testing. Students will then return to school at 8.20am the following day.
Lateral flow testing remains our best strategy for identifying asymptomatic students. Please do encourage your child to bring kits home when they are offered and to test regularly, especially if someone they know has symptoms of Covid. Additional kits can be collected from the school office. Your support in this is very much appreciated, especially as we head into the festive season with additional family gatherings and social occasions.
From today, adults who are fully vaccinated and all children and young people aged between 5 to 18 years and 6 months identified as a close contact of someone with COVID-19, are strongly advised to take a lateral flow device (LFD) test every day for 7 days and continue to attend their setting as normal, unless they have a positive test result.
Daily testing of close contacts of COVID-19 will help make education and childcare settings safer and help keep children and young people in face-to-face education.
Travel and quarantine
If you are planning on visiting family abroad over the holidays, please note changes to the government travel advice is constantly being updated. Parents travelling abroad should bear in mind the impact on their child's education which may result from any requirement to quarantine or isolate upon return.
Update on the delivery of the 12 to 15 vaccination programme
Young people aged 12 to 15 in England will be offered a second dose of the Pfizer-BioNTech COVID-19 vaccine at a minimum of 12 weeks from the first dose, following advice from the Joint Committee on Vaccination and Immunisation (JCVI).
NHS England have now confirmed that, as with first doses, healthy school-aged children aged 12 to 15 will be able to receive their COVID-19 vaccination in their school next term, as well as having the option to receive the vaccine out of school, such as through vaccination centres. These offers will run in parallel. So far we have not received any information regarding when our vaccinations will take place in school.
Over the Christmas holidays, parents can already book first vaccinations for their child, if aged 12 or over, through the NHS booking system. Second doses will be available for eligible children by Monday 20 December.
Further information on vaccination for 12 to 15 year olds is available on the NHS website.
Year 11 Parents' Evening
Our Year 11 Parents' Evening will be held virtually on Thursday 13th January 3.30-6.30pm. More information including how to book your appointments can be found on this link: https://aldercommunityhighschool.org.uk/events/2022-01-13-year-11-parents-evening. The appointment booking system will go live at 7pm today. This is a great opportunity to discuss recent PPE results with subject teachers and consider ways in which we can work together to ensure that all students achieve their potential.
GCSE Pathways assemblies
Students in year 9 will soon receive information about their pathway choices for year 10. Parents will be informed about the process for choosing options in due course.
Year 7 set changes
Unfortunately, owing to unforeseen circumstances there will be a slight delay in the changes made to year 7 teaching sets. Details of changes will be communicated to parents during the first week after Christmas.
Refillable water bottles
Further to my previous messages, we are keen to support environmental issues and reduce single use plastic waste on the school site. Our students discuss these issues as part of their lessons and are extremely passionate about how they can demonstrate their commitment to this. We all have a responsibility to play our part. In view of this, I would encourage students to bring refillable water bottles to school (not glass) with their name on. We have paid for additional drinking water fountains around school and hopefully Mitie (the company that run the school building) will install them very soon.
We have requested that Mellor's (the catering company appointed by Mitie) source an alternative to single use plastic for their drinks.
Netball success
Congratulations to our KS4 netball team who were crowned Tameside champions this week, an remain undefeated in 5 years. Mrs Dobbyn feels proud and privileged to have worked with such a talented and hard working group of girls.
I would like to wish you and your family a peaceful and restful Christmas.
Yours faithfully
R O'Regan
Head teacher