Wednesday, 8th December 2021: Message from the Headteacher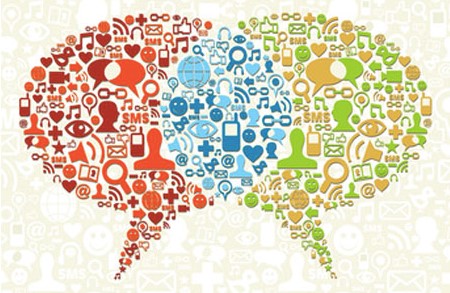 8 December 2021
Arrangements for the last day
We will finish school for the Christmas holidays at 12.30pm on Friday, 17th December 2021.  Lessons will continue as normal in the morning and students should wear full school uniform. Students will be dismissed between 12.20pm and 12.30pm and lunch will not be available.
We have requested that the school buses are available at 12.30pm but please note this is not guaranteed.
Christmas Lunch and Christmas Jumper Day - Tuesday 14th December
On Tuesday, 14th December we will be serving Christmas lunch.  There will be a vegetarian alternative, but no other menu is available on the day.  The cost for Christmas lunch is £2.32. 
Also, students will be able to wear a Christmas jumper, if they wish, in exchange for a donation to the local foodbank or a £1 donation to charity. This can be paid on the day or in advance on ParentPay. The donations received will be sent to a charity chosen by each year group. Students should wear their usual school trousers or school skirt and their usual school shoes with their Christmas jumper. 
Year 9 and Year 11 school photographs
On Wednesday, 15th December the school photographer will be in school to take individual photographs of Year 9 and Year 11. Students will bring home a QR code for parents to be able to order a copy of it online if they choose.
Year 11 students who have PE will have their photograph taken before their PE lesson!
Free school meal vouchers
Tameside MBC have issued us with vouchers for Asda to cover free school meals over the Christmas break.  These have been emailed by Mrs Webb to eligible families.  If you have not yet received yours, please check the 'junk' box of your e mail or contact the school office.  If your circumstances have changed and you think that you may be entitled to receive free school meals, there is information about how to apply on the Free School Meals page.  
Masks
Now that masks are mandatory on public transport (including the school bus) and in communal areas across schools nationally, please ensure your child brings a mask to school. Please note we only have a small number of masks available in school but these can be purchased for 50p if a student forgets or loses their mask during the school day.
Covid 19 testing arrangements for the return to school in January
The Government has instructed schools to test all students before they return after the Christmas holidays.  To minimise disruption to students' learning the following provisional arrangements have made:
Provisional plan for lateral flow testing:
| | | |
| --- | --- | --- |
| Year Group | Attend for Lateral Flow Test – time slots to be confirmed | Return to School at 8.20am |
| Year 7 | Wednesday, 5th January | Thursday 6th January |
| Year 8 | Wednesday, 5th January | Thursday, 6th January |
| Year 9 | Tuesday, 4th January | Wednesday, 5th January |
| Year 10 | Wednesday, 5th January | Thursday, 6th January |
| Year 11 | Tuesday, 4th January | Wednesday, 5th January |
Students should attend school at their allocated time slot (to be confirmed) for their lateral flow test and return home straight afterwards. Students will then return to school at 8.20am the following day.
I will contact you separately to confirm arrangements and request the completion of consent forms shortly.
Lateral flow testing remains our best strategy for identifying asymptomatic students. Please do encourage your child to bring kits home when they are offered and to test regularly, especially if someone they know has symptoms of Covid. Additional kits can be collected from the school office. Your support in this is very much appreciated, especially as we head into the festive season with additional family gatherings and social occasions.
Christmas Carol Concert
Our annual Christmas carol concert will take place at Hyde Chapel on Wednesday, 15th December at 5pm. Refreshments are available in the Church hall from 4.30pm. Due to the restricted numbers allowed in the church, tickets are limited in number. These tickets have now all been issued. We politely request that everyone attending the carol concert wears a face covering and carries out a lateral flow test in advance. If your circumstances have changed and you are no longer able to attend, please contact school so that we can reallocate your tickets.
Cake sale for The Christie
Mrs Loftus and her team of cake makers raised £78.81 today for The Christie. A huge thank you to Ahmed Bros in Hyde, who kindly donated the baking ingredients.
Year 11 Parents' Evening
Our Year 11 Parents' Evening will be held virtually on Thursday 13th January 3.30-6.30pm. Appointments will be made available next week via School Cloud (further information relating to booking appointments and attending online will be sent to parents/carers of Year 11 next week). This is a great opportunity to discuss recent PPE results with subject teachers and consider ways in which we can work together to ensure that all students achieve their potential.