Friday, 15th October 2021: Message from the Headteacher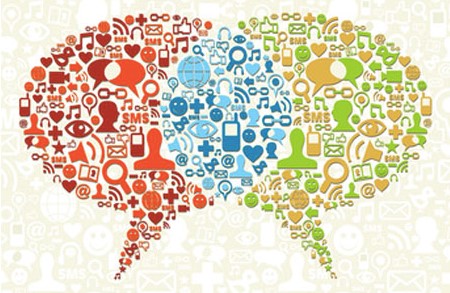 15 October 2021
Dear Parents/Carers,
It was lovely to see our students having fun on our annual activity day earlier this week. Next week will be the final week of the half term, as we break up on Friday, 22nd October at 2.45pm. School reopens to all on Monday 1st November at 8.20am. We have a busy final week of the half term ahead with lots going on in school.
Covid Vaccination Consent Forms
As per national directive, all healthy children in Tameside aged 12 - 15 will be offered COVID-19 Pfizer immunisations this term. Alder Community High School students aged 12+ will be offered COVID vaccinations after half term. These will be organised and administered by the School Aged Immunisation Service from Tameside and Glossop Integrated Care Trust.
IMPORTANT – a consent form, along with full information, has been given to all eligible students today. The consent form allows you to say YES you give consent, or say NO you do not give consent. All forms should be returned to school before Friday 22nd October where they will be forwarded directly to the immunisation team to be processed. If your child does not bring their consent home today please contact the school office.
Year 7 children who have not reached the age of 12 by the date the vaccinations take place will NOT be eligible for the vaccine. Students who are 16 years old are already eligible through the national vaccination programme, however vaccines will be offered to all Year 11 students whether they are 15 or 16.
**The immunisation team will NOT vaccinate any child within our school setting without written consent from a person with parental responsibility**
Please note: it is a government directive that COVID vaccines are offered to secondary age students and that this should take place in schools as this is the most efficient way of accessing young people. If after receiving the full information you have any queries relating to these vaccinations, please contact the immunisation team directly on 0161 366 2139 and not the school.
HPV Vaccinations
Where consent has been provided, Y8 will be having their first HPV vaccination on Monday 18th or Tuesday 19th October. If there are any outstanding consent forms these should be returned to school on Monday.
Flu Vaccinations
Where consent has been provided, all year groups except Year 8 will be having their nasal spray flu vaccinations on Friday 22nd October. Year 8 will have theirs at a later date; this is due to them having the HPV earlier in the week. If there are any outstanding consent forms these should be returned to school on Monday.
Year 7 Cognitive Ability Tests (CATs)
Year 7 will be taking part in CATs on Wednesday and Thursday. They will take place in the hall and Students do not need to revise or prepare anything for these tests. They just provide us with additional information about your child's abilities in literacy, numeracy and problem solving.
Year 7 Welcome to Alder Parents' Evening
Our Year 7 Welcome to Alder Parents' Evening is taking place on Thursday 21st October 2021. This evening will be an opportunity for parents to meet with their child's form tutor face to face and discuss how well they have settled at Alder. To reduce the risk of spreading Coronavirus, attendance at the evening is by appointment only. We also ask that only one parent attends the evening and you do not bring your child with you. To book your appointment, you will need to visit: http://www.alderchs.schoolcloud.co.uk
Year 11 English PPE1
Year 11 will be sitting their first Pre-Public Exam (PPE) in English on Wednesday.
Post 16 Options Fair
On Friday 22nd October we will be welcoming guests from local colleges and apprenticeship providers for our Post 16 Options Fair. All Year 11 students will have the opportunity to visit the stalls and speak with representatives from the colleges and providers.
Year 11 On Track to Achieve Report
Year 11 will be issued with 'on track to achieve' grades that can be used to help with college application process. This will be sent to the student's school email address and a copy will also sent to the parent/carer's e mail address.
Free School Meal Vouchers
Tameside MBC have issued us with vouchers for Asda to cover free school meals over the half term break.  These have been emailed by Mrs Webb to eligible families today.  If you have not yet received yours, please check the 'junk' box of your e mail or contact the school office.  If your circumstances have changed and you think that you may be entitled to receive free school meals, there is information about how to apply on the Free School Meals page. 
Parent Governor Vacancies
We have 2 Parent Governor vacancies on our Governing Body. All governors regardless of their constituency are elected or appointed with one common purpose – to govern the school in the best interest of students. Parent governors are no exception. They are not elected to represent their stakeholder group but are elected in order to contribute to the work of the governing body in ensuring high standards of achievement for all children and young people in the school, contributing to strategic discussion, holding senior leaders to account by monitoring school performance and ensuring money is well spent. More information and details about the nomination and election process can be found in the documents below.
Parent Governor Information
Have a lovely weekend and stay safe.
Yours sincerely,
Mr R. O'Regan