Friday, 10th September: Message from the Headteacher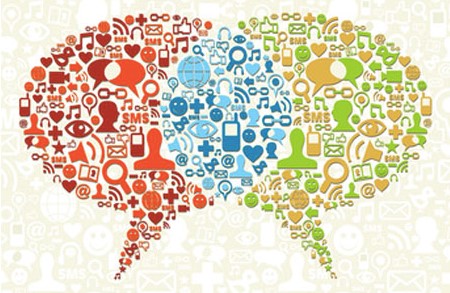 10 September 2021
Dear Parents/Carers,
Welcome back!
Our first full week back has been a really positive experience for all students. We started off each day this week with celebration assemblies to recognise their achievements of last term and it has been a wonderful way to start the new school year.
Everything feels a little strange as we are now back to normal and students are mixing freely again. Obviously, we are still mindful of the Covid-19 virus and are expecting students to keep washing their hands and use sanitiser where available. Also, teachers are still sanitising desks between classes and keeping the windows open.
Buses and car parking
The car park is very busy at the start and end of the school day. Please be mindful of the parking restrictions and avoid parking on double yellow lines as the buses cannot get past the bend. Also, please don't park in any part of the bus lane or on the pavements. There is more parking at the back of school accessed via Grange Road South where it is safer and quieter.
Covid-19 asymptomatic testing
In line with the DfE Schools Covid-19 Operational Guidance, which was updated in July 2021, students have had the opportunity to take 2 tests within school under the supervision of trained staff. We have now issued self-test kits to allow the opportunity for students to test at home twice per week.
We would like tests to be regularly carried out on Wednesday and Sunday early evening where possible. Each test kit contains 7 tests and instructions of the how the test needs to be carried out. Further tests kits can be collected from the school office as required.
It is important to report ALL test results including negatives to https://www.gov.uk/report-covid19-result. If your child's home LFD test result is positive, please also e mail covid-alert@alderchs.uk as soon as possible. This will allow school staff to monitor the number of cases and liaise with Public Health colleagues. You should also arrange for a PCR test at an NHS testing site or via a postal test. School has a supply of postal PCR tests which are available on request.
Please note that lateral flow testing is not necessary within the first 90 days of testing positive for Covid-19.
If your child has brought a test kit home but you do not need it please return it to school unopened or pass it on to a friend or neighbour who may be able to make use of it.
Uniform
Students have started the school term incredibly well with very few minor uniform issues which have been resolved. Thank you for your support with this. The uniform policy, which can be found further down this page is very clear and means that staff and students can focus on getting on with school life without any upset. Please pay particular attention to the sections on shoes and jewellery.
Equipment (pens, pencils, etc) is available for sale between 7.45am and 8.20am in the dining room.
Lunch
We now have five serving points at lunchtime which helps to reduce queueing times. The are two serveries for hot plated dinners, a deli bar, a pasta bar and an outside pod serving 'grab and go' style food. Of course, students may wish to bring a packed lunch which can be eaten in the main hall.
Water bottles
It is intended this term to move towards a ban on plastic water bottles in school to reduce waste. If you can, please encourage your child to bring a reusable water bottle to school; they can fill it for free from one of the water fountains, saving money and helping the environment!
Staffing news
A warm welcome to our new staff: Mr Lenahan (Head of PE), Miss Gilligan (PE teacher), Miss McDonald (English), Miss Pettet (languages), Miss Jones (languages teacher covering Miss Conroy's maternity), Miss Griffiths (History and Geography teacher) and Miss Hardy (Music and Drama teacher).
Within the Headway team there have been some internal promotions: Mrs Birch (Learning Mentor), Mr Oliver and Miss Heywood (Level 3 Teaching Assistant) and we also welcome to the team: Mr Cremmins (Level 3 Teaching Assistant), Mrs Zadurska (1 to 1 support) and Miss Murphy (SEN admin apprentice).
School Gateway
We have now introduced School Gateway to Alder Community High School – a parent engagement app that will allow you to communicate with the school and view your child's timetable, achievements and reports at anytime from anywhere.
All school related communication, calendar dates, newsletters, reports, timetables and attendance figures will go through School Gateway and Schoolcomms email. In order to stay up to date with what's going on at school make sure you download the app for free. Just search School Gateway in your App store and download.
The first time you use the app, select 'sign up' at the bottom of the screen. You will then need to enter your e mail address and your mobile number. You will then be sent a PIN number by text message to enter into the app. Your e mail address and mobile phone number must match what we have on record for you at school, so please make sure the details we hold for you are up to date. You can check and change these details by sending an email to admin@alderchs.uk
I will write to you again next week with more information about calendar dates for the academic year such as parents' evening etc. Let's look forward to a more normal school year and to the successes of our students.
Yours faithfully,
Mr R O'Regan
Headteacher
Uniform and Equipment
Term Dates