Thursday, 15th July 2021: Message from the Headteacher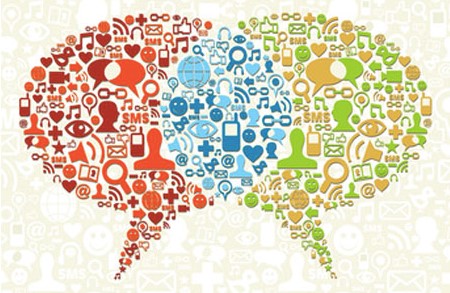 15 July 2021
Dear parents and carers,
I would like to first thank you for all your support during what has been an immensely difficult year for all in our school community. It is a shame that we have ended the year with a large number of students either with Covid or self-isolating as a close contact. However, it is now important to look forward to the future.
We know that school will be able to operate normally in September and in this letter, I would like to address three broad areas: arrangements for the end of term, information for the summer holidays and arrangements for the start of the new term.
Arrangements for the end of term
Students will finish at 12.15pm on Friday, 16th July. Unfortunately, there will be no Y93 bus available so students should find an alternative method of getting home. Students can come to school in non-uniform on Friday if they wish but there will be no financial contribution this time.
Staff leaving
We say goodbye to a number of staff this year, both teaching and support staff. Moving onto pastures new are Mr Hennessey (languages teacher covering Mrs Gough's maternity), Miss McMahon (covering Mrs Dobbyn's maternity), Mrs Stewart (covering Miss Conroy's maternity), Miss Glynn, who has covered for maternity leave for a variety of staff since late 2018, Mrs Vella (learning mentor),Miss Pike (PE) and Mr Bibby (PE). We wish them all the very best for the future and I would like to thank them all for their contribution to our school.
A particular thank you goes to Mrs Vella for the excellent work she has done supporting the emotional wellbeing of our students. Also, Miss Pike and Mr Bibby who have both made an outstanding contribution to PE education over the years, helping our students develop not only as competitive athletes but contributing to the development of the whole person. They are all highly respected staff and will be sorely missed by students and staff.
Free school meal vouchers
Tameside MBC have issued us with a selection of supermarket vouchers to cover free school meals over the summer break.  These were emailed to eligible families earlier this week.  If you have not yet received yours, please check the 'junk' box of your e mail or contact the school office.  If your circumstances have changed and you think that you may be entitled to receive free school meals, there is information about how to apply on the Free School Meals page. 
School Gateway
We are introducing School Gateway to Alder Community High School – a parent engagement app that will allow you to communicate with the school and view your child's timetable, achievements, and reports at anytime from anywhere.
From September, all school related communication, newsletters, reports, timetables, attendance figures will go through School Gateway and Schoolcomms email. In preparation for this change and to stay up to date with what's going on at school make sure you download the app for free. Just search School Gateway in your App store and download.
The first time you use the app, select 'sign up' at the bottom of the screen. You will then need to enter your e mail address and your mobile number. You will then be sent a PIN number by text message to enter into the app. Your e mail address and mobile phone number must match what we have on record for you at school, so please make sure the details we hold for you are up to date. You can check and change these details by sending an email to admin@alderchs.uk
If you have any questions or would like some more information, please see the School Gateway site here: https://schoolgateway.co.uk/. You can also login to the online version of School Gateway via this site if you do not have a smart phone, although we do recommend using the app if possible as it makes it far easier to get hold of parents when we need to.
Please note that from September we will no longer use the MyEd app for communication.
Contact tracing at the start of the holidays
Public Health England require school leaders to remain available to assist with Test and Trace contact tracing during the first part of the summer break.  Please follow the guidance below:  
If your child develops Covid-19 symptoms on or before Sunday 18th July, please arrange for a test and inform us of the situation via the Covid-19 inbox covid-alert@alderchs.uk.  If the result is positive, I will inform parents/carers of all possible close contacts so that they can self-isolate.  
If your child develops symptoms from Monday, 19th July onwards, please arrange a test, but you do not need to inform school as this will not impact on our school bubbles.  Instead, refer to NHS Test and Trace for advice. To arrange a test please visit:  https://www.gov.uk/get-coronavirus-test 
Staff joining in September
In the new term we welcome: Mr Lenahan (Head of PE), Miss Gilligan (PE teacher), Miss McDonald (English), Miss Pettet (languages), Miss Jones (languages teacher covering Miss Conroy's maternity), Miss Griffiths (History and Geography teacher) and Miss Hardy (Music and Drama teacher). Within the Headway team there have been some internal promotions: Mrs Birch (Learning Mentor), Mr Oliver and Miss Heywood (Level 3 Teaching Assistant) and we also welcome to the team: Mr Cremmins (Level 3 Teaching Assistant), Mrs Zadurska (1 to 1 support) and Miss Murphy (SEN admin apprentice).
Asymptomatic Testing in September
In line with the DfE Schools Covid-19 Operational Guidance which was updated in July 2021 we will be reintroducing on site lateral flow testing in September. As students will potentially mix with lots of other people during the summer holidays, all secondary school students should receive 2 on-site lateral flow device tests, 3 to 5 days apart, on their return in the autumn term. Students should then continue to test twice weekly at home until the end of September, when this will be reviewed.
To minimise the impact on school we will begin testing on Wednesday, 1st September (which is the last day of the holiday). Students will be invited in, in time slots, for their first on site test before their formal return date. Our tentative plans are:
Wednesday, 1st September: Year 11
Thursday, 2nd September: Year 10
Friday, 3rd September: Year 7
Monday, 6th September: Year 8 and Year 9 for their first test, plus Year 11 for their 2nd test.
Year 7, 8. 9 and 10 will have their second test during the first week of term.
We are awaiting final guidance around on-site testing and are planning how this will be staffed. We will contact parents again in due course with the final information, detailed plans and confirmed dates of when students will be invited in for their first test.
Return dates in September
Monday, 6th September
Year 7 will be in school for Transition Day with their form tutors. Students should arrive at 8.45am. More detailed information for our new year 7 can be found here.
Year 11 will be invited in form groups at an allocated time for an assembly with Mr Muddiman and their form tutor to discuss results from recent tests and study skills going forwards. Then, year 11 will complete their second test before going home. Times for each form group will be confirmed in due course.
Year 8 – 10 will only attend for their asymptomatic on-site test and will return home straight after.
Tuesday, 7th September
All students will be in school and will follow their normal timetable. However, there will be some disruption as students complete their second test throughout the week.
Structure of the day (arrival times)
We will be back to normal in September so students will all arrive at the usual time of 8.20am and finish at 2.45pm. Breaks and lunchtimes will also be back to normal and there will be a selection of hot meals, 'grab style' food, deli bar and a pasta bar in operation.
Form tutors
You will remember that to reduce the number of students who were sent home for each bubble, students were placed in teaching sets for form time last October. As we move towards normality, year 8, 9 & 10 students in September will return to their original form tutors. Your child's form tutor will welcome them to school each day, check their uniform and equipment and make sure they are ready to learn. Your child will complete activities in form time which will include reading, vocabulary and personal development. Your child's form tutor should be the first point of contact for you as parents/carers.
Uniform and equipment policy
Please see our uniform and equipment policy in the documents below. Could I ask all parents and carers to pay particular attention to the policy and not get duped by so called 'back to school' sections in shops. If you are unsure about any item of uniform, please contact the appropriate Progress Leader. We are particularly strict when it comes to items of footwear and ill-fitting trousers (for example, skinny trouser type fashion).
Students should attend in full school uniform everyday (not PE kit) and will change into their PE kit at the start of their PE lesson. Lockers can be used again from September.
I would like to wish you all a restful and peaceful summer holiday and hope to see all our students fresh and eager to learn in September.
Stay safe.
Mr R O'Regan
Head teacher
Uniform and Equipment
Term Dates