Friday, 28th May 2021: Message from the Headteacher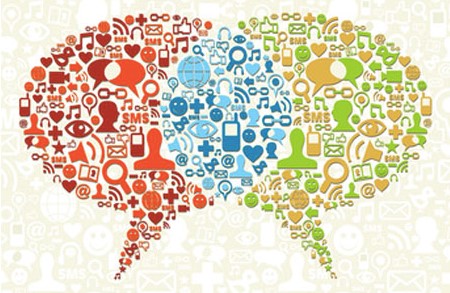 28 May 2021
Dear Parent/carer,
Year 11
We said goodbye to year 11 yesterday. The day started with a leavers' breakfast followed by the tradition of shirt signing and students swapping gifts. The assembly was enjoyed by all and there were many tears, but more importantly it was a time to reflect on the many happy memories our students have made during their 5 years at Alder. I wish them all the very best for the future and look forward to seeing them on 7th July for their leavers' party. GCSE results will be out on Thursday, 12th August and we will contact students in due course.
By the way, for all those year 11 students humming a particular tune this week and wondering what it was, it was 'Gypsy Woman' released in 1991 by Crystal Waters!
Alder Arts Fest
Today we joined the rest of the country and filled Twitter with the sounds and sights of our students performing through the arts. The idea is to fill the platform with the voices of children and young people playing music, performing drama, sharing artwork, poetry, singing, or dancing. After over a year of despair and disruption, let's get back to the creativity and joy which forms such an important part of education!
You can follow our Twitter page on this link https://twitter.com/AlderCHS
Changes to the school day after half term
Now that year 11 have left and society is starting to return to normal, we too are taking gradual steps to return school to normal. Please note the following changes which take place after half term:
Year 10 will start earlier at 8.30am
Year 9 will finish later at 2.40pm
All other start and finish times will remain the same until the end of the academic year.
New 'lates' times
Years 7 and 10 – late at 8.36am
Years 8 and 9 – late at 8.41am
Any student arriving at their form room for registration after this time will be marked late and will automatically have a 15-minute detention after school the same day.
We will be combining years 7 and 9 for break and lunch, however they will still be separated indoors. Years 8 and 10 will have break and lunch at the same time.
Now that the warmer weather is upon us, there is no need to wear hoodies under the blazer so after half term this will not be allowed. Students can still come to school in PE kit on the days they have PE.
Electronic Correspondence
As you know from the way you received this letter, we are sending more and more communications electronically to save on paper (and to make sure you get it!). Please can you check you have provided us with your most up to date email address/mobile phone number etc.
Year 7 Parents' Evening
Year 7 Parents' Evening is taking place online on Thursday, 24th June 2021 between 3.30pm and 6.30pm. Parents and carers of students in year 7 will be able to book timed slot video call appointments with their child's subject teachers. To book your appointments please visit https://alderchs.schoolcloud.co.uk/ 
Calendar dates
7th June - training day. Students work from home
8th June - students return to school
16th July – school closes for the summer holidays
Year 10 college taster days
As part of the Careers Education Advice Information and Guidance at Alder we are pleased to be able to offer the opportunity for all students in year 10 to attend two taster days at local colleges in July.
Tameside College: Thursday 1st July 2021
Clarendon College: Friday 2nd July 2021
Year 6 Transition days
We are looking forward to welcoming our new intake of children into school on Thursday 1st and Friday 2nd July for our transition days. Transition days should give the children the opportunity to tour the school, meet their form tutor, meet new friends, and most importantly, make them feel confident about starting with us in September. Final arrangements for the transition days are still to be confirmed and will take place in line with current Covid-19 guidance from Tameside Public Health.
Test and Trace during the half term break 
Public Health England require school leaders to remain available to assist with Test and Trace contact tracing during the first part of the half term break.  Please follow the guidance below:  
If your child develops Covid-19 symptoms on or before Sunday 30th May, please arrange for a test and inform us of the situation via the Covid-19 inbox covid-alert@alderchs.uk.  If the result is positive I will inform parents/carers of all possible close contacts so that they can self-isolate.  

If your child develops symptoms from Monday 31st May onwards, please arrange a test, but you do not need to inform school as this will not impact on our school bubbles.  Instead, refer to NHS Test and Trace for advice. To arrange a test please visit:  https://www.gov.uk/get-coronavirus-test 
Asymptomatic Lateral Flow Home Testing
Our staff and the vast majority of students have continued to take part in twice weekly lateral flow tests to be able to identify asymptomatic cases. We ask that this continues throughout the half term holiday, and should be done before returning to school on Tuesday 8th June. Students can collect additional kits from the main reception at school to cover the holiday period. It is important that the home lateral flow tests are only used by those without symptoms. If your child develops any symptoms of Covid-19, even mild ones, you should arrange for them to take a PCR test at a test centre and inform school about this.
Senior leaders are on duty in the evenings and at weekends to monitor the covid-alert@alderchs.uk email inbox for positive test results.  Please only email this inbox with positive lateral flow results and any PCR test results. Negative and void lateral flow results can be reported on this short online form.
Free School Meal vouchers  
Tameside MBC have issued us with a selection of supermarket vouchers to cover free school meals over the half term break.  These were emailed to eligible families earlier this week.  If you have not yet received yours, please check the 'junk' box of your e mail or contact the school office.  If your circumstances have changed and you think that you may be entitled to receive free school meals, there is information about how to apply on the Free School Meals page. 
Finally, please enjoy your half term break with your family and friends and stay safe.
Mr O'Regan
Head teacher