Thursday, 1st April - Message from the Headteacher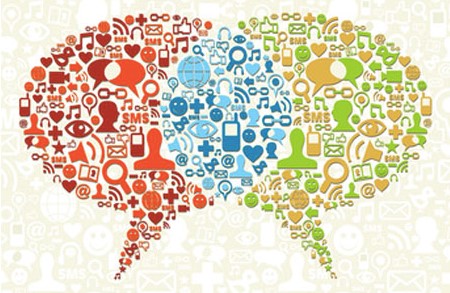 1 April 2021
Happy Easter!
It has been wonderful having students back in school over the last few weeks as we return to some sense of normality. I would like to thank students and parents/carers for engaging with the rapid testing programme and whilst this has meant we detected a higher number of cases than usual I am keen to remind students why we are doing it – to save lives.
Test and Trace during the Easter break
Public Health England require school leaders to remain available to assist with Test and Trace contact tracing during the first part of the Easter break. Please follow the guidance below:
If your child develops symptoms on or before Saturday 3rd April, please arrange for a test and email the Covid-19 inbox covid-alert@alderchs.uk with the result. If the result is positive I will inform parents/carers of all possible close contacts so that they can self-isolate.

If your child develops symptoms from Sunday, 4th April onwards, please arrange a test, but you do not need to inform school as this will not impact on our school bubbles. Instead, refer to NHS Test and Trace for advice.
To arrange a test please visit: https://www.gov.uk/get-coronavirus-test
Free School Meal vouchers
Tameside MBC have issued us with a selection of supermarket vouchers to cover free school meals over the Easter break. These were emailed to eligible families earlier this week. If you have not yet received yours, please check the 'junk' box of your e mail or contact the school office.
If your circumstances have changed and you think that you may be entitled to receive free school meals, there is information about how to apply on the Free School Meals page.
Year 11 Teacher Assessed Grades (TAGs)
I will keep you informed about the process for 'Teacher Assessed Grades' (TAGs) and will use the Year 11 page ('Class of 2021') on the school website to do this. Mr Muddiman held an assembly with year 11 this morning and explained what would be happening with regards to the next set of assessments. Information is being given to students by hand this afternoon. For any students self isolating or ill, we will post this information out to you.
Year 10 Parents' Evening
Year 10 Parent's Evening is taking place online on Thursday 22nd April between 3.30pm and 6.30pm. Parents and carers of students in year 10 will be able to book timed slot video call appointments with their child's subject teachers. To book your appointments please visit https://alderchs.schoolcloud.co.uk/
Uniform
As we returned to school during a period of national lockdown, we supported our students and families who had issues with sourcing school uniform. As non-essential retail re-opens and with time being available over the Easter holidays, we would like to remind parents that students should return to school on April 19th in full Alder uniform or Alder PE Kit on the days that they have PE. Please visit the relevant sections of the website for further information.
I would also like to remind students and parents, with the opening of hairdressing salons, that hair should be of a natural colour and that extreme haircuts are not permitted. If you are unsure about any hair style or colour, please contact your child's progress leader.
We have allowed students to wear coats in the classroom and on the school corridors during the winter months. After Easter, as the weather gets warmer, students will not be allowed to wear coats in the classroom or on the corridors. If students wish to bring a coat to school, they should put it into their school bag or carry it in their hand during the day. Students may still wear a plain black jumper under their blazer if they wish. These are important steps to enable our students to get back to normal school life and uphold our high standards.
Once again, thank you for all your support over the last half term. We are slowly but surely getting back to normal, but there is a still a long way to go. But, let's focus on the positives and look forward to the summer term. Have a peaceful and restful Easter break.
Stay safe.
Mr O'Regan
Headteacher