Alder CHS response to government issued guidance on face coverings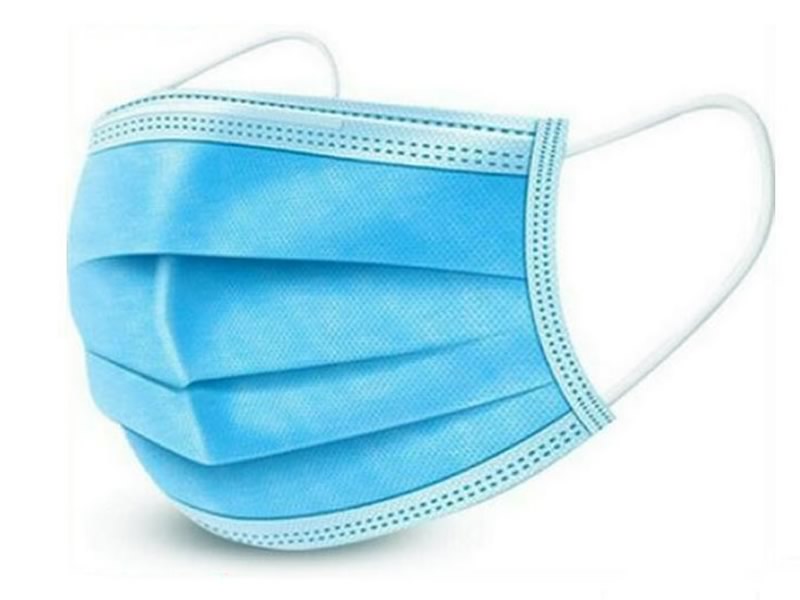 10 March 2021
Whilst it is clear that the recent Department for Education publications around Covid-19 do not require the School to take specific actions, it is important for the School to consider that guidance as part of its risk assessment in relation to the wider opening of the school on 8 March 2020.
The latest guidance from the Department for Education: 'Schools coronavirus (COVID-19) operational guidance', February 2021 and 'Face coverings in Education', 1 March 2021 (together referred to in this letter as the "Guidance") recommends that staff, students and pupils in year 7 and above should wear face coverings when:
"moving around school premises such as in corridors and communal areas where social distancing cannot easily be maintained; and

in classrooms and during school activities unless social distancing can be maintained".
The Guidance refers to Public Health England ("PHE") advice being to implement, and strengthen, a system of controls to provide more reassurance and to help decrease the disruption the virus causes to education by creating a safer environment for staff, pupils and pupils. PHE advise that schools must ensure face coverings are used in recommended circumstances as this is essential for public health reasons.
Wearing a face covering is one of the recommended measures schools are being asked to take to get the risk of infection to an acceptable level to enable them to remain open. As part of our risk assessment, the School has determined that wearing face coverings is an important measure that helps to mitigate the risk of spreading Covid 19 amongst pupils and staff, particularly in light of concerns expressed over new, more contagious variants that may have more resilience to the current vaccines in circulation. The School remains concerned that if face coverings are not made compulsory and/or a high percentage of pupils choose not to wear them, it could undermine the risk assessment and raise the risk of infection to the pupil or others in the school community.
You will appreciate that there are various sources of science and health-based information that argue for and against the use of face coverings. Staff within the School are not experts in this field and cannot be expected to decide which expert evidence is the most compelling and should therefore be followed. It is reasonable for the School to take professional advice on issues relating to health and safety risks and, in addition, to consider the guidance issued by the Department for Education, which cites other expert sources of advice.
Our duty of care to pupils and staff
The school owes a duty of care to all members of the school community, including its duties under the Health & Safety at Work Act 1974. Compliance with duties set out within the 1974 Act provides a firm basis for satisfying those wider duties of care.
The Health and Safety Executive (HSE) states that "health and safety in schools is about taking a sensible and proportionate approach to ensure that the premises provide a healthy and safe place for all who use them". They advise that "Where possible you should keep people 2 metres apart. If this is not viable, keeping 1 metre apart with risk mitigation is acceptable." Wearing a face covering is part of mitigating the risk of spreading Covid 19. The School's view is that wearing a face covering is a proportionate measure to minimise the disruption to education and keep the school community safe.
The School's view is that if face coverings are not made compulsory and/or a high percentage of students choose not to wear them, it could undermine that risk assessment, create health and safety problems and potentially have insurance ramifications. Failure to follow any face-covering rules informed by the school's overall risk assessment is arguably a breach of health and safety requirements and could make the environment unsafe for the student themselves and the rest of the school community.
Face coverings are part of our uniform, as per our uniform policy and as such students are expected to take responsibility for ensuring they have a face covering with them at all times. As with any uniform infringement failure to comply will result in a 30-minute uniform detention after school. Students refusing to comply with the schools expectation on face coverings will be seated by windows to mitigate the risk of potentially infecting other students in the class.
Whilst it is appreciated the anxiety that some parents have over the use of face coverings in schools, we believe that the use of face coverings is a proportionate and necessary step, as part of the suite of measures the School are taking, to keep the school community safe. Staff take their pastoral care duties in respect of individual pupils seriously and will endeavour to ensure that pupils feel comfortable in school and have designated staff they can go to if they wish to discuss any concerns, including wearing a face-covering or whether exemptions should apply to them.
Finally, it is important to emphasise that School staff remain committed to providing the best possible education in a safe environment for our students. The Department for Education has stated that the guidance on face-coverings is a temporary measure and will be reviewed at Easter. It is hoped that the need for face coverings will become redundant in the not-too-distant future. Until then, the School will need to make informed decisions based on the best interests of the school community as a whole and appreciate your, and all other parents', support with this in these difficult times.