Thursday, 11th February - Message from the Headteacher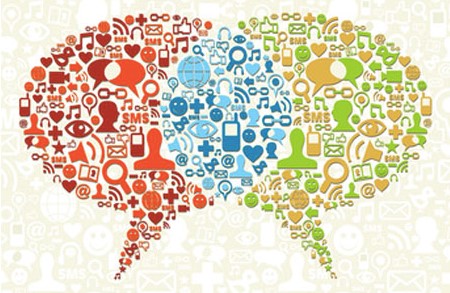 11 February 2021
Dear Parents/Carers
As we approach half term, I would like to congratulate many of our students who have engaged fully with remote learning. It isn't always easy and is very different from being in normal lessons but our students have shown resilience during these difficult times. The weekly engagement reports sent to you, as parents and carers, have enabled a collaboration between home and school; we have seen clear improvements in student engagement thanks to your support.
Thank you for completing the recent parent survey which showed positive feedback about the Keeping in Touch phone calls (KIT) and the quality of work being set for students.
Let's hope it is not too long before we can get back to normal!
Wellbeing Friday
Wellbeing Friday will be taking place on Friday 12th February. Our students have been working so hard and we are really proud of them. We've decided that Friday should be a little bit different after so many weeks of online lessons. With a focus on WELLBEING, students will have four sessions (PHYSICAL, CREATIVE, CHILL and MINDFULNESS) and will be able to choose the activities that they want to do from some options that we've prepared.
The options for each session will be uploaded to your child's Teams Form group on Friday morning. This is how the day will look, using the usual timings:
8:45am: Form Time
Period 1 – PHYSICAL
Period 2 – CREATIVE
Period 3 – CHILL
Period 4 - MINDFULNESS
Period 5 – REFLECTION: This is split in two. The first 30 minutes will be a reflection activity and at 2:20pm there will then be a Live Teams Meeting with your child's form tutor.
I hope that your child enjoys the opportunity to have more flexibility for this day and that it gives them time to reflect on their own well-being.
Half term break
I would like students, parents/carers and staff to have a complete rest over half term so there is no expectation to do any work over this period. Home learning will recommence on Monday 22nd February. A reminder of the home learning timetables and links to useful information can be found on the Home Learning page of the website.
Reporting positive cases of Covid-19 during the half term break
If your child has been attending school and develops Covid-19 symptoms on or before Sunday 14th February, please arrange for a test and email the Covid-19 inbox covid-alert@alderchs.uk with the result. This mailbox will be monitored over the weekend and throughout the half term break. If the result is positive, I will then identify all possible close contacts in school and inform parents/carers so that they can self-isolate.
If your child develops symptoms from Monday, 15th February onwards, please arrange a test, but you do not need to inform school as this will not impact on our school bubbles. Instead, refer to Test and Trace for advice.
To arrange a test please visit: https://www.gov.uk/get-coronavirus-test
Free School Meal vouchers
Tameside MBC have issued us with a selection of supermarket vouchers to cover free school meals over the half term break. These were emailed to eligible families earlier this week. If you have not yet received yours, please check the 'junk' box of your e mail or contact the school office. After half term we will be issuing vouchers through the Edenred scheme again.
If your circumstances have changed and you think that you may be entitled to receive free school meals, there is information about how to apply on the Free School Meals page.
Support to access WiFi and increased mobile data allowance
If your child is struggling to access home learning due to poor Wi-Fi, no Wi-Fi or high household demand, we can help. We have secured a number of FREE BT Wi-Fi vouchers for students to be able to access WiFi hotspots in the local area.
Please get in touch if this is something you would find useful to support your child with their home learning.
In addition to this the Department for Education is offering to increase mobile data allowances for children and young people who:
don't have access to a fixed broadband connection

cannot afford the additional data needed to access educational resources or social care services

have access to a mobile device that uses a participating network

are facing disruption to their face-to-face education, or have been advised not to attend school
Participating networks are: •EE •O2 •Sky Mobile •SMARTY •Tesco Mobile •Three •Virgin Mobile •Vodafone
If your child is eligible and you would like to take advantage of this offer please contact school via the appropriate Progress Leader with the following information:
the account holder's name

their mobile number (a number beginning with '07')

their mobile network (e.g. Virgin Mobile)

whether they pay monthly or pay as they go.
Year 9 pathways
By the end of the week all 'assemblies' and associated subject information will be uploaded on to the Pathways section of the website. Please take time over the half term break to discuss these with your child in time for Pathways evening on Wednesday, 24th February. Any queries relating to the pathways information should be directed to pathways@alderchs.uk.
Leavers' hoodies
It has been a very different experience for year 11 this year but we wanted to try and give some sense of normality by continuing with the tradition of offering Alder leavers' hoodies. Mrs Hamilton has already emailed year 11 students with details about to how to order leavers' hoodies. They can be ordered online from JFC Sports until 1st April. They will be delivered to school for after Easter.
Return to school?
We don't know yet the plans for returning to school but hope to hear plans from the Government by 22nd February. Obviously, I will inform you as soon as I know (which will probably be the same time as you hear it on the news).
Covid-19 Lateral Flow Device Testing of the wider school community
We are working hard to keep our school and local community as safe as possible. One of the measures we have taken is to introduce Covid-19 Lateral Flow Device (LFD) tests (also known as rapid tests) in school. These tests are for individuals who do not have any coronavirus symptoms and are being used to identify and isolate asymptomatic cases of Covid-19. Staff are being tested on a twice weekly basis and students who are attending school have been tested on a weekly basis.
Along with the other protective measures we are taking, these tests will help staff and students to remain in school safely. Up to one third of people who have coronavirus experience no symptoms. By testing, we will help to stop the virus spread and help to keep our school open as safely as possible.
Once we are given the go ahead to begin to fully reopen school, we will roll out the testing programme to the wider school community. We are now gathering consent from parents. Upon their return to school, students will be tested twice, with the second test being done 3 to 5 days after the first. If we have capacity in school, we will continue to test students on a regular basis. These tests are voluntary and 'offered' to students as optional as part of an ongoing programme. Consent for these tests can be withdrawn at any point.
Please use this link to visit the Covid-19 testing page on our website for more information and to complete the consent form. If you have already provided consent as your child is currently attending school you do not need to complete the form again.
Tame River Educational Trust (TRET)
We launch the formal consultation process on Monday, 22nd February. In addition to the TRET page on the website I will, in due course, provide you with more information about the consultation which runs from 22nd February until 2nd April 2021.
Calendar dates
Remaining Parents' Evenings 
Year 11 - Tuesday 23rd March  
Year 10 - Thursday 22nd April 
Year 7 - Thursday 10th June 
Details of how to make appointments will be sent to parents/carers nearer the time. 
The term dates for the remainder of the academic year and for the confirmed term dates for the next academic year can be found in the documents below.
Term Dates
Kind regards,
Mr O'Regan
Headteacher