Wellbeing Enrichment Day - Friday 12th February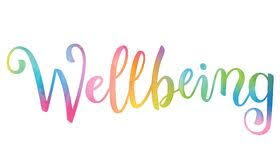 5 February 2021
Following the success of our Mental Health Week in school and as a result of feedback from student surveys, Friday 12th February will be a 'Well-being Enrichment Day' for all of our students. We fully appreciate the challenges you and your children have faced during this period of home/school learning. As a school community we have all had to be inventive, learning to work in new ways and learning new skills. The co-operation and support over the last 5 weeks between home and school has meant our students have continued to be engaged in their learning.
We feel that is it important to look after ourselves and each other and therefore our approach to schooling, both in and out of school, will be a little different on this day. Instead of the normal work and lessons provided through TEAMs and live lessons, we are encouraging your child to spend the day doing things that support their well-being. Form tutors will lead morning and afternoon form sessions where students will be given the opportunity to share their well-being plans and successes. A range of non-screen activities and opportunities will be provided for students and we want students to choose something which will suit and benefit them.
Although maintaining structure and routine is important for our students and supports their continued progress, we feel that after 5 weeks of learning via screens, many students are feeling the strain of this and are ready to give their wellbeing a special focus. We hope that your child enjoys the opportunity to have more flexibility for this day and that it gives them time to reflect on their own well-being.
Keep an eye out on the website next week for further information.