Year 11 Ofqual consultation on how GCSE, AS and A level grades should be awarded in Summer 2021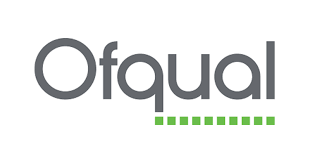 Dear Parent/Carer,
Consultation on how GCSE, AS and A level grades should be awarded in Summer 2021
Ofqual and the Department for Education have opened the above consultation. You can access the consultation document here. Parents/Carers and students can engage separately if you wish.
The consultation is open to all stakeholders and I would encourage you to engage in this most important exercise which finishes on Friday 29th January 2021.
I copy the summary on Page 4 for your perusal.
"Students need grades to continue to the next stage of their education or training, or into employment. Grades must reflect what a student knows, understands and can do, and they must be widely understood and respected. In place of exams in summer 2021 we propose that a student's grade in a subject will be based on their teacher's assessment of the standard at which they are performing."
I have highlighted the last sentence as it is important to understand that for teachers to do this correctly, your child must continue to engage with remote learning and follow the teacher's instructions, including completing assessments. The Centre Assessments taken last term (testing content from year 10 work) and the planned second set in February (now postponed and to test work from years 10 and 11) will be used by teachers but are only one aspect in determining the final grade. Teachers will draw on a range of evidence.
I particularly refer parents to the small number of students who are engaging very little in remote learning. This will obviously impact upon on any assessment and awarding of grades. Frankly, this may have a detrimental impact on their futures. Parents and carers receive weekly engagement reports so you can have the necessary conversations. I want all students to get grades that reflects both their ability and their hard work/engagement.
To respond to the consultation online click on the following link: Ofqual Exam Consultation Survey
As this is the beginning of the consultation process, I will inform you of the outcome once it is published.
Yours sincerely
Mr R O'Regan
Headteacher