Year 7 Teaching Sets and Remote Learning on Teams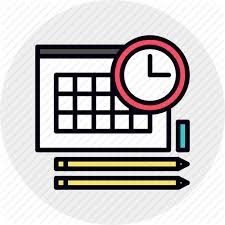 As mentioned in the Message from the Headteacher just before Christmas we have established new Year 7 sets that were due to start on the first day back and students/parents affected were notified of this. Due to the short notice of lockdown we were not able make the necessary changes to online learning for this to happen immediately after Christmas. However, we are pleased to say we are now in a position to make these changes to start on Thursday 21st January.
This means that all Year 7 students will be moved into new teams for lessons starting on Thursday 21st January.
When looking for their new Teams they will see that they all start with 2020-21 followed by their set name and then their subject.
e.g. 2020-21 7R English or 2020-21 7V Maths
Their original Teams will still be available and all work in there will remain.
Any student moving to a new set will receive emails from their new subject teacher explaining the work that has been set for each lesson in the same way as before.
Here is a reminder of why these changes are necessary. As you know, year 7 did not take their year 6 SATs and as a result of lockdown, we received limited transition information about this year group. We had to place students in teaching groups according to this limited data (or in some cases, no data at all). All Year 7 students took Cognitive Ability Tests (CATs) tests in the autumn term in order for us to gain a clearer picture of each student's general literacy, numeracy and reasoning capabilities.
This has now enabled us to more formally set the year group so that each student is in the set that more accurately matches their ability. We have also taken into account the data that we now have from other assessments conducted in school. Not all students will have changed sets.
Can I take this opportunity to clarify that your child's set allocation is not permanent. We regularly review each student's progress via subject assessments and achievement meetings, and these can initiate set changes where appropriate.
If there are any queries about this, please do not hesitate to contact me at school.
Mr S Muddiman
Assistant Headteacher for Achievement