Friday, 15th January - Message from the Headteacher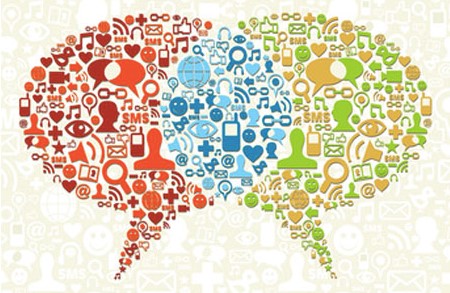 Dear Parents/Carers
The last 10 days have been chaotic with government announcements about lockdown and GCSE examinations. School staff have responded extremely quickly and we have put into place remote learning. Attendance to live lessons has been very encouraging these last two weeks and students have engaged well with their teachers. We will be monitoring engagement in learning and informing parents and carers when students are not engaging through a weekly report.
It is important parents and carers are able to understand how your child accesses work and live lessons. Please go to the Home Leaning section of the website for support.
Built into the weekly timetables will be some form time with your child's tutor and on occasion, assemblies.
Staff have been working very hard on 'keeping in touch' with you through phone calls whilst we are in lockdown. Please see the school website for more information on our 'Keeping in Touch' protocol.
Laptops
If you have borrowed ICT equipment from school the expectations for the use of the device is the same as if you were using it in school. Please ensure that any issues are reported to Mrs Hopwood in the school office at l.hopwood@alderchs.uk
Data Allowance Scheme
The Department for Education is offering to increase mobile data allowances for children and young people who:
don't have access to a fixed broadband connection

cannot afford the additional data needed to access educational resources or social care services

have access to a mobile device that uses a participating network

are facing disruption to their face-to-face education, or have been advised not to attend school
Participating networks are:
•EE
•O2
•Sky Mobile
•SMARTY
•Tesco Mobile
•Three
•Virgin Mobile
•Vodafone
If your child is eligible and you would like to take advantage of this offer please contact school via the appropriate Progress Leader with the following information:
the account holder's name

their mobile number (a number beginning with '07')

their mobile network (e.g. Virgin Mobile)

whether they pay monthly or pay as they go.
Free School Meals
The government have announced that there will be a national supermarket voucher scheme again. We anticipate that this will be up and running towards the end of next week. If your circumstances have changed and you think you may be eligible for free school meals details of how to apply are available here.
Covid 19– Lateral Flow Testing (Rapid Testing)
The purpose of the Lateral Flow Tests is to allow students (and staff) to remain in school when there is a positive case in school. As you know, previously students would have to self-isolate for a period of time when a classmate tested positive. Now, if a student tests positive, we can test classmates daily for a 7 day period to ensure they can stay in school.
This is a good thing and will ensure a child's education is not continuously interrupted. Students administer the test on themselves by swabbing the back of their throat and their nasal canal with what is effectively a cotton bud. They then hand it to the 'tester', an adult who then actually performs the test. The student does not come into contact with any harmful chemicals or anything like that. Unfortunately, as with all problems with social media, there are various conspiracy theories about children testing themselves with harmless chemicals. This is nonsense; the only thing a student comes into contact with is a cotton bud type swab.
Further information about the testing programme in school can be found here.
Year 11 examinations
Last Wednesday (6th January) the Education Secretary announced that there would be no GCSE examinations in the summer. However, we do not yet know how grades will be awarded apart from the fact that teachers will have an input to the final grades. Once I have more information about how grades will be awarded I will share it with you. It goes without saying that we can only contribute to a grade for a student based on the evidence we have. The second set of centre assessments due to take place in February will now be rearranged and will take place soon after the students return to school.
Forthcoming events
Year 9 Parents' Evening
On Monday, 1st February between 2.30pm and 5.30pm, parents and carers of students in year 9 will have the opportunity to have a short 5 minute video call meeting with their child's form tutor. More details of how to book an appointment will be sent nearer the time.
Year 9 Pathways Evening
Obviously this cannot happen in the usual way so there will be a series of 'assemblies' that students can access during the week beginning 2nd February. Also, there will be an opportunity for parents to engage with Curriculum Leaders to find out more about specific subjects. There will be more information about the timeline events in due course.
Tame River Educational Trust (TRET)
Alder Community High School, Hyde High School, Droylsden Academy and Mossley Hollins High School are coming together under the sponsorship of Tameside College to form a multi-academy trust, TRET. A lot of work has been going on behind the scenes to progress us to a September 1st 2021 launch date. More information about the trust can be found on the TRET tab on our website.
Please take care and stay safe.
R O'Regan
Head teacher