Tuesday 5th January 2021: Message from the Headteacher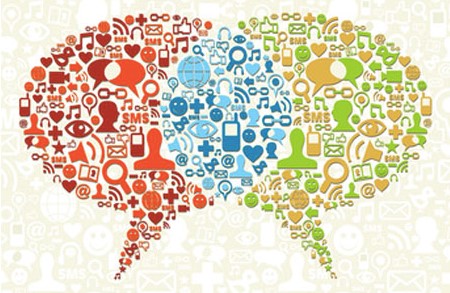 Dear Parent/Carer
Following the announcement last night by the Prime Minister about the closure of schools I am sure you will have many questions and concerns. I want to reassure that we will do everything possible to support your child though this difficult period.
Home learning
Most students by now are familiar with accessing their learning online at home. Information on how to access home learning can be found here. Later this week we will be including live online lesson and home learning timetables for each year group so you have a clear idea of what your child should be doing each day.
Laptops and internet access at home
We have loaned out a large number of laptops to help with remote learning. Please email Mrs Hopwood at l.hopwood@alderchs.uk if you need any support or advice with regards to laptops and internet access clearly stating your child's name and year group. If you have already been in receipt of a school laptop and happen to no longer need it, I would be grateful if you could return it as we have a waiting list.
Keeping in touch and wellbeing support
Despite our school not being open for the majority of students, we are still available for you and your families. Please keep checking the website for regular updates. If you need any support for your child, whether this be academic or pastoral, contact your child's form tutor. If you have any queries relating to a specific subject, contact your child's subject teacher.
Your child's form tutor will be sending a Keeping In Touch email to your child on a weekly basis. Please ask your child to reply to this email even if everything is fine. If they need any support in terms of their well-being or with accessing the academic work, their form tutor will assist. This will ensure we have a general overview of how all our students are coping and will ensure we can put support in place if and when necessary.
If a form tutor does not receive a response to their email, then this will be followed up with a phone call home to parents/carers to establish the contact.
A new keeping in touch, wellbeing support and home learning engagement protocol will be introduced next week and further information will be provided.
Children of critical workers and vulnerable children
Children have been in school today. If you have not already done so and meet the criteria for a place please book here.
The school day will start for all key worker and vulnerable children at 8.30am and finish at 2.40pm. School buses will run at the normal time and students should use the front entrance only; the back gate will remain locked. Students should be in uniform but bring their trainers for light physical exercise sessions. Also, it goes without saying that students are to bring a mask. Students who are habitually late may be sent home and lose their place. A limited break and lunch menu is available for purchase or children can bring a packed lunch.
Rapid testing
There is still an expectation that we roll out rapid testing but of course we will only be able to test small numbers to begin with. I will send you more information about rapid testing in due course. The idea is to identify any asymptomatic cases in school to avoid sending whole bubbles to self-isolate. Of course, the sudden lockdown has meant we will only be able to carry out rapid testing on smaller numbers when we are ready.
Year 11 exams
Following the announcement last night we are still unclear about what is happening with examinations. However, we know the Hospitality and Catering examination on 14th January is still taking place. Mrs Entwistle has been preparing year 10 and year 11 students for this examination and will be in touch soon regarding arrangements for the examination.
Year 8 Parents' Evening
On Wednesday 13th January between 2.30pm and 5.30pm, parents and carers of students in year 8 will have the opportunity to have a short 5 minute video call meeting with their child's form tutor. More details of how to book an appointment will be sent later in the week.
The school office is staffed every day so please do not hesitate to contact us should you require any information or support through lockdown.
Yours faithfully
R O'Regan
Head teacher