Wednesday, 16th December - Message from the Headteacher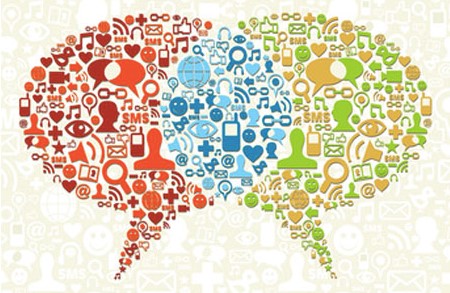 Dear Parents/Carers
End of term arrangements
We finish for the Christmas holidays on Friday, 18th December which will be a non-uniform day. Students can wear non-uniform in exchange for a £1 donation to charity. If your child has PE on Friday (period 1 or 2) non-uniform sports clothing is acceptable, otherwise wear correct PE kit underneath non-uniform items. Jeans, leggings, casual wear are not acceptable for PE lessons.
Form time, Period 1 and Period 2 will continue as normal in the morning. For Period 3, students will return to their form rooms where they will watch their virtual celebration assembly whereby eligible students will receive certificates and badges. At the end of Period 3, students will be dismissed, as they are now, by a staggered exit from 12.05pm to 12.15pm. The exit times are as follows:
12.05pm Years 8 and 10
12.10pm Year 9
12.15pm Years 7 and 11
Students return to school on Monday, 4th January 2021. The staggered start times for each year group and the allocated entry points will remain the same.
Year 11 examinations 2021
The Secretary of State for Education has announced that students sitting their GCSEs next summer will be informed of the topics, for each of their subjects, which will be on their examinations. The details of these topics will be released at the end of January and we will obviously pass this information on to our students as soon as we have it. Students have already sat a classroom based assessment which tested all the content from year 10 and this information was reported recently to parents.
Students will be sitting Pre-Public Exams (PPEs) in the week beginning 8th February 2021. These examinations will test all of the work from year 10 and year 11 which is normal practice.
New Year 7 Progress Leader
From January 2021, we welcome Mrs Bater who will take over as Progress and Pastoral Manager for year 7. If you have any queries relating to your child's pastoral or academic success, your first point of contact should be your child's form tutor. If you do need to contact Mrs Bater, her email address is l.bater@alderchs.uk
Free School Meals Vouchers
We have now received voucher codes for students on free school meals for use over the Christmas holidays. Parents/carers who are eligible have been sent a voucher to their preferred e mail address.
Test and Trace during the Christmas holidays
Public Health England require me to remain available to assist with Test and Trace for 6 days after our last teaching day - up to and including, Christmas Eve. Please follow the guidance below:
If your child develops symptoms on or before Saturday 19th or Sunday 20th December please arrange for a test and email the Covid-19 inbox covid-alert@alderchs.uk with the result. If the result is positive I will inform parents/carers of all possible close contacts so that they can self isolate.

If your child develops symptoms from Monday, 21st December onwards, please arrange a test but you do not need to inform school as this will not impact on our school bubbles. Instead, refer to Test and Trace for advice.
To arrange a test please visit: https://www.gov.uk/get-coronavirus-test
Year 7 setting
As you know, year 7 did not take their SATs and as a result of lockdown, we received limited transition information about this year group. We had to place students in teaching groups according to this limited data (or in some cases, no data at all). All Year 7 students have now taken Cognitive Ability Tests (CATs) tests in order for us to gain a clearer picture of each student's general literacy, numeracy and reasoning capabilities.
This has now enabled us to more formally set the year group so that each student is in the set that more accurately matches their ability. We have also taken into account the data that we now have from other assessments conducted in school. Not all students will have changed sets.
Can I take this opportunity to clarify that your child's set allocation is not permanent. We regularly review each student's progress via subject assessments and achievement meetings, and these can initiate set changes where appropriate.
Your child will be given their new timetable on the last day of this term.
Remaining parents' evenings 
Year 8 - Wednesday 13th January 
Year 9 - Tuesday 2nd February 
Year 11 - Tuesday 23rd March  
Year 10 - Thursday 22nd April 
Year 7 - Thursday 10th June 
Details of how to make appointments will be sent to parents/carers nearer the time. 
Also, there will be a year 9 Pathways (Options) event made available on the school website on Wednesday 10th February. 
Tame River Educational Trust (TRET) developments
Obviously Covid 19 delayed our original launch date of September 2020. We now have a new launch date of September 2021 subject to statutory consultation which will take place in the new year. We are really excited by the opportunities the trust will bring our students and staff. We are forming various 'guilds' for example on teaching and character development which will bring together the best practice from all four schools so that we all benefit.
Unfortunately, there is a lot of legal and financial work to be undertaken but people are working very hard behind the scenes to make the trust a reality for September 2021. There is more information on our website about TRET (although the launch date is now different) and I will keep you informed of future developments. In the new year there will be a formal statutory consultation for all stakeholders.
Merry Christmas!
Finally, it has been a long and difficult term for everyone and I want to thank you for your support and understanding through this period. I would also like to thank our staff and governors for all their hard work in making school as safe as we could have done in the circumstances.
Whilst news of a vaccine is promising, it will be some time before we return to normality. But, let's not worry about that for now because what is most important is that you as a family have time to be together over Christmas. I would like to wish parents/carers, students, staff and governors all the very best for Christmas and the New Year. Let's hope 2021 brings more cheer!
Your sincerely
R O'Regan
Headteacher