Friday 6th November 2020 - Message from the Headteacher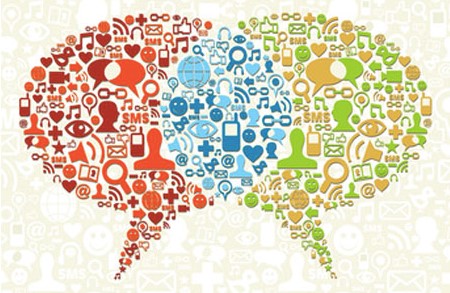 Dear Parent/Carer
I hope you are all well during these difficult times and, as we enter a second national lockdown, I would like to update you on safety procedures in school:
Facemasks
As you will no doubt be aware, all schools have been instructed to ensure that facemasks are worn around school in all places other than in classrooms. On the whole, students have been very good with masks but some students are still forgetting to bring them to school. From Monday, masks will be compulsory for all students (unless they have a medical condition and arrangements for this have been agreed with the appropriate Progress Leader) and it will become part of their equipment.
If students forget their mask they will be given a uniform detention in the usual way. It is important as we step up our safety measures that students take responsibility for themselves with regards to facemasks. All students received a briefing in form time this morning with regards to expectations around facemasks.
Bubbles
We have been lucky with the relatively few students who have had to be sent home to self-isolate, compared to other schools. We are trying to add in further measures to reduce the number of students in a 'bubble' that need to be sent home if we have another positive Covid case. Please keep your child at home if they develop symptoms, arrange for a test and notify school. This should reduce the number of 'contacts'.
If your child has to self-isolate please check the Covid-19 and Home Learning sections of the website for information regarding length of isolation and how to access work.
Parents' Evenings
Obviously, we are unable to run parents' evenings in the normal way. We are currently trialling a video sharing platform and plan to use it for our annual 'getting to know you' year 7 parents' evening during the week beginning 16th November (exact date to be confirmed). Should this prove successful, it will be rolled out to other parents' evening for the rest of the year.
It is intended that we will run an additional parents' evening for year 11 some time this term (date to be confirmed) with form tutors. Dates for remaining year groups will be published soon.
Antisocial behaviour in the community
We have been receiving complaints about students, possibly from year 10, climbing over the fence at Gee Cross Holy Trinity school to access the all-weather pitch. Youths have then been letting off fireworks. Please can you speak with your child about this issue and report any information to school. Of course under current lockdown restrictions, students should be staying at home.
Year 11 period 6
Students have responded extremely well to period 6. Unfortunately, owing to the number of positive Covid-19 cases in year 11 recently, around two thirds of the year group had to self-isolate over half term and this week. This has meant that a large number of students have missed one or more of their Centre Assessments that had been taking place just prior to the half term break.
In order that these assessments are done, period 6 lessons are postponed next week and will be replaced by Centre Assessments where appropriate. Individual teachers will send a text to say which students they require on which night. Students who have completed their centre assessments could use the time to complete any work on 'Teams' that they may not have completed at home. Please note that there will be no period 6 on Monday owing to a staff training event.
It has come to my attention that various Facebook groups are passing around false information about remote learning. Please note that staff have worked, and are continuing to work, very hard to supply students with remote learning when it is required. All the information is on our website but if you are unsure about anything please contact the relevant Progress Leader.
Children in Need
Next Friday is Children in Need (CIN) and whilst we can't do our normal activities it has been decided that students may attend school in non-uniform on Friday, 13th November. Students must donate at least £1 for CIN if they wish to be in non-uniform or fancy dress. There will also be a raffle and tickets are 50p.
If your child has PE they could wear PE kit underneath any non-uniform items if they wish.
I hope everything is well at home during these difficult times and please don't forget, we are here to support you too so please get in touch if you need anything. Have a good weekend!
Stay safe.
R O'Regan
Head teacher