Year 11 Period 6 Timetable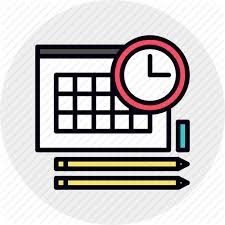 Dear Parent/Carer,
This is an extremely important year for our year 11 students, especially during these uncertain times. The impact of lockdown has meant that students have not had the normal educational experience during Year 10. Left unchecked, this will have an adverse effect on our students, both on their academic progress and their wellbeing. We want to reassure you that we are taking both of these very seriously.
The school closure during lockdown has had a significant impact on curriculum coverage in each subject, and therefore the opportunity for each subject to fully prepare your child for their forthcoming GCSEs.
To support their academic progress during this year we are introducing a period 6 as a catch-up lesson. Some subjects have had a reduction in their content for example GCSE History, however, others have not, so to ensure we are giving our students the best chance we are adding an additional lesson to the end of the school day from 2:50pm-3:40pm. These will start on 5th October 2020 (yellow week) and run from Monday to Thursday. To support student wellbeing these catch-up lessons are being introduced at this time so students can catch up in a gradual way which will prevent undue stress at exam time. These lessons will be taught as formal curriculum lessons; therefore attendance is compulsory.
The general timetable is detailed below, and I would ask you to go through it with your child in order to establish which lessons they will be required to attend. Any queries can be directed to Mrs Hamilton, Progress Leader for Year 11 by email to k.hamilton@alderchs.uk. or to myself s.muddiman@alderchs.uk
Yours sincerely
Mr S Muddiman
Assistant Headteacher for Assessment and Achievement
Monday

Tuesday

Wednesday

Thursday

Green

Week

Option G:

Spanish

Btec Sport

Computer Science

Science:

11B, 11C, 11D

English:

11A, 11B, 11C

Maths:

11-1, 11-2, 11-3

Option R:

Business Studies

Computer Science

Music

Spanish

I-Media

Yellow

Week

Option P:

Geography

I-Media

Drama (after half term)

Business Studies

Science:

11-1, 11-2

English:

11-1, 11-2, 11-3

Maths:

11A, 11B, 11C, 11D

Option W:

Business Studies

Geography

Psychology

Sociology

Spanish
Science Timetable
| | |
| --- | --- |
| Date | Classes and teachers |
| Tuesday 6th October | 11-1 CHEM (AED), 11-2 PHYS (WTA) |
| Tuesday 13th October | 11B CHEM (ZMU), 11C BIO (MDO), 11D PHYS (WTA) |
| Tuesday 20th October | 11-1 PHYS (WTA), 11-2 BIO (CGA) |
| Tuesday 3rd November | 11B PHYS (WTA), 11C PHYS (AED), 11D BIO (MDO) |
| Tuesday 10th November | 11-1 BIO (MDO), 11-2 PHYS (WTA) |
| Tuesday 17th November | 11B CHEM (ZMU), 11C BIO (MDO), 11D PHYS (WTA) |
| Tuesday 24th November | 11-1 CHEM (AED), 11-2 BIO (CGA) |
| Tuesday 1st December | 11B PHYS (WTA), 11C PHYS (AED), 11D BIO (MDO) |
| Tuesday 8th December | 11-1 BIO (MDO), 11-2 PHYS (WTA) |
| Tuesday 15th December | 11B CHEM (ZMU), 11C BIO (MDO), 11D PHYS (WTA) |
| Tuesday 5th January | 11-1 PHYS (WTA), 11-2 BIO (CGA) |
| Tuesday 12th January | 11B PHYS (WTA), 11C PHYS (AED), 11D BIO (MDO) |