Friday 25th September 2020: Message from the Headteacher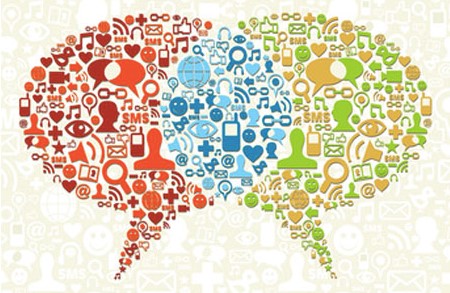 Dear parent/carer
We have made it to the end of week 4! Fortunately, we only had a small number of children in year 9 needing to self-isolate for a short period of time and now everyone is back in school. Students have adapted quickly to the new challenges and changes to routines in school and must be commended for doing so. Well done to all our students for settling back so well. All Covid-19 updates and information, including guidance on dealing with Covid-19 symptoms can be found here.
Goodbye to Mr Heaton
We say goodbye to Mr Heaton, our year 7 Progress Leader as he embarks on new ventures. I would like to thank Mr Heaton for the contribution he has made to our school and for all his hard work in making sure our students succeed.
From Monday 28th September 2020, Mrs Vella will take over as Progress and Pastoral Manager for Year 7. Mrs Vella is an experienced member of our Headway team and has been our school Learning Mentor for the past 4 years. If you have any queries relating to your child's pastoral or academic success, your first point of contact should be your child's form tutor. If you do need to contact Mrs Vella, her email address is: s.vella@alderchs.uk
Face masks and exemptions
As we continue to be in an area of high risk, it is compulsory that students wear a face mask in all communal spaces, unless an exemption applies. Please ensure that your child has an appropriate face mask for school. Face masks must be worn on entry to school, on corridors, and on exit from school. If a child forgets their face mask, they can purchase a disposable one for £1:00, however school has an extremely limited supply of these. It is important that they bring their mask and follow government guidelines to support us in preventing the spread of infection.
We are fully supportive of our students requiring exemptions under the guidance set out by the government. In order to continue to support our students who meet the exemption criteria, we ask that if you haven't already let school know, please send the information to admin@alderchs.uk to have your child added to the list. This allows us to keep staff up to date and will help to identify students who may have forgotten or misplaced their mask during a day.
If you would be happy for your child to carry a small exemption card to wear on a lanyard, keep in a pocket or hang on their bag to avoid discussion regarding face coverings with staff, again please let us know and we will provide one.
Lesson 6 for year 11 – week commencing 5th October
As mentioned in previous communications we will commence our programme of lesson 6 for year 11 in the week beginning 5th October. Mr Muddiman will issue more details next week. This is to ensure we catch up some of the curriculum time during lockdown.
NHS COVID-19 phone app
The government have just launched a phone app to complement the test and trace system. It can be downloaded by anyone 16 years and over. Whilst I will be encouraging all adults to download the app if they can, only 16 year olds and older can download it. So, this would be a small number of students in year 11 who would be eligible, obviously increasing in number as more students reach their 16th birthday.
Standards of dress and behaviour
The best thing we can do for our students in these challenging times of constant change and uncertainty is to keep the things we can control a constant in their lives. That is why all the routines and rules regarding uniform, equipment and behaviour are being adhered to. Even though students are coming into school with their PE kit on particular days, the majority of students are wearing the correct PE uniform which looks immaculate. As the weather gets colder it has been agreed that at the moment students are able to wear plain black unbranded PE trousers if the official trousers with the school logo have not yet been purchased. At some point in the future we can return to normal and it is important that we maintain standards up until that point. I appreciate your support in matters relating to standards of appearance, equipment and behaviour. Full details of the uniform and equipment expectations can be found here.
Virtual open event for families with children in year 6
We are disappointed that this year we are unable to welcome families into school for our traditional Open Evening event or for individual tours and meetings. We know that there is no substitute for seeing the school for yourself, chatting to our students and staff and feeling the atmosphere in the corridors and classrooms. To help families make an informed choice about their high school application we are inviting families to spend some time looking at our virtual open event on our website.
Litter
This is a quote from a local resident: I am concerned and saddened by the ever-increasing quantities of litter that are on the pavements, grass & streets since the return of your pupils in the last few weeks.
Despite the general difficulties for everyone throughout this time, the one thing that was clear and refreshing was no plastic bottles, cans, wrappers, fast food packaging being senselessly discarded on their way to and from school. Worse still are the covid face masks thrown to the ground that pose an additional danger not only to the public's wellbeing but also to the wildlife.
At school we have plenty of bins but still need to remind some students to use them and not drop litter. In general though it is very good. The vast majority of children are thoughtful and will either put litter in a bin or take it home. I would be grateful if you could reinforce with your child the importance of keeping our environment litter free. I will reinforce it in school.
I hope the next four weeks go as well as the first four and with your support and patience we will all get through this difficult and challenging time together.
R O'Regan
Head teacher