Friday 11th September 2020: Message from the Headteacher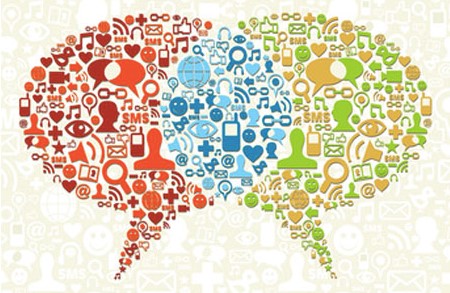 Dear Parent/Carer
Welcome back!
Students have shown remarkable resilience over the last few months as proven by the way they have quickly settled into school. Things are very different and students have adapted to the changes extremely quickly. I am really impressed and want to give my thanks to you all for your support in getting your child well prepared to return to school. Attendance for our first full week is over 96% which is excellent and, for comparison, the national average is around 89%.
The most impressive thing is the way students have conducted themselves in lessons and when moving around the school with face coverings and by observing the one-way system. All our safety measures are detailed on the school website. I want to reassure you that a huge amount of planning has been done to ensure a safe return for your child and that this has enabled a smooth start to the term.
Face coverings
As Tameside is an area under enhanced local restrictions we are required to wear face coverings in communal areas within school. Students have responded well to this requirement. Please remind your child about the importance of hand hygiene and wearing their face covering correctly Also, please ensure your child has small clean plastic bag to store their face covering when not in use and spare face covering as inevitably the disposable ones can easily break. Arrangements have been made for those students who are exempt.
Break and lunch time
The priority when we started was to get students back into school safely and give parents confidence to send them back. Now we are settling into a new way of doing things and whilst it is strange and not always a convenient way of doing things, it is our 'new normal'. For example, we are having staggered breaks and lunches. Obviously, we are running a limited menu at the moment but this will be expanded over the forthcoming weeks. Some students have questioned the cost of some items. For example, waffles may be smaller but they are also 30p cheaper. Students are welcome to bring a packed lunch as an alternative to buying food from the canteen.
Students currently have use of the dining room or the main hall and an outside space during break and lunch time. Also, an outdoor canopy and seating area is almost complete and will be available for use by students soon.
ParentPay
To help reduce the amount of cash changing hands please use ParentPay where possible. If you need to set up an account or help with an existing account please contact admin@alderchs.uk or call the school office.
Covid 19 Symptoms
If your child develops Covid-19 symptoms please do not send them into school. You should inform school that they will be absent and arrange for a test. All members of the household should self-isolate. Please inform school of the outcome of the test. Please contact school if you are having difficulty accessing a test. The main symptoms of Covid 19 are:
a high temperature – this means you feel hot to touch on your chest or back (you do not need to measure your temperature)

a new, continuous cough – this means coughing a lot for more than an hour, or 3 or more coughing episodes in 24 hours (if you usually have a cough, it may be worse than usual)

a loss or change to your sense of smell or taste – this means you've noticed you cannot smell or taste anything, or things smell or taste different to normal
Further advice is available on the NHS website.
Closing 'bubbles', self isolating and remote learning
Obviously, we have to work within the guidance from the Department of Education (DfE) and on the advice of Tameside Public Health. You may already be aware of other schools where 'bubbles' have been sent home (referred to as 'closing a bubble') to self-isolate. The important thing is if your child has been sent home to self-isolate for 14 days then they must do this. Students should not be mixing in the community. Guidance on self isolation is available on the NHS website.
In the event that we need to close a bubble and send a group of children home to self isolate parents/carers will receive an official text message notification from school at the earliest opportunity. Therefore, it is important that all contact details are kept up to date.
Should a bubble have to close or indeed if an individual student has to self-isolate there will be work available on Microsoft 'Teams' just as there was throughout lockdown. We trialled 'live lessons' during lockdown and more of these will be rolled out should the need arise. I will provide more information about remote learning in due course.
Contact details
If you have changed your contact number or e mail address please ensure that you inform the school so that we have the most up to date emergency contact details for all students.
Year 7 Photographs
Year 7 had an individual photograph taken on Wednesday and will have brought home a code card for parents to be able to look at the photograph and place an order online if they choose. If your child did not bring their order card home they should ask their form tutor for a replacement.
Fire evacuation in Covid conditions
Today we successfully carried out a fire drill. Once again, students respond to this exceptionally well because they know the importance of an efficient drill and speedy identification of any missing person in case of a fire. Well done to all students!
Social Media Apps
Please be aware there is lots of very unpleasant and disturbing material on the internet so please be aware of what your children are accessing. Here are some useful links to offer advice and guidance on e safety for children and young people:
Support for parents from Young Minds
Parent Info from CEOP and ParentZone
Virtual Open Event for Year 6
We are disappointed that this year we are unable to welcome families into school for our traditional Open Evening event or for individual tours and meetings. However, in these unusual times, we will be putting together information and media to give you a flavour of what it is like to be an Alder student and part of our school community. This will be available from Thursday 24th September until 31st October.
Term dates
The confirmed term dates for the academic year can be found on the term dates page.
Once again I would like to thank everyone, parents, carers, staff and students for enabling such a smooth start to the new academic during these challenging times.
Yours faithfully
R. O'Regan
Headteacher