Friday 28th August 2020: Message from the Headteacher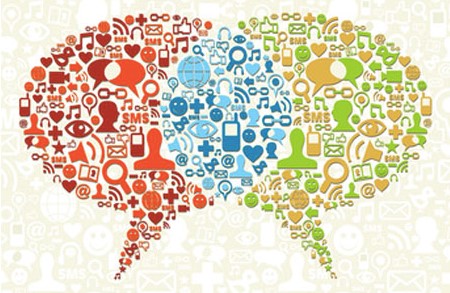 Dear Parent/Carer
Re: wider re-opening plans for September 2020
Further to my letter on the 15th of July, I would like to inform you of the plans for returning to school in September. A lot of planning has gone into ensuring a safe return for our students and staff. The most important thing for our students now after missing so much school is to focus on their well-being and identifying gaps in their learning so that we can settle them into routines as quickly as possible and close gaps that were created by the lockdown.
I would like to share with you what will be happening at the beginning of term:
Thursday 3rd September
Year 7
We look forward to welcoming year 7 on Thursday, 3rd September for their Induction Day. Children should arrive at school for 8:45 am. They can arrive either at the front entrance of school or via the back gate entrance, members of staff will be available to support and direct the children when they arrive. If parents are dropping children off at the front of school, we ask that you remain in your car in order to reduce the number of people on the school site. The back gate will be open from 8.30am.
The Induction Day will end at 2.30pm. If parents are collecting children from school please ensure that you confirm where you will meet them to avoid any unnecessary worry at the end of the day.
Years 8 - 11
Also on Thursday 3rd September, we will welcome back all students in years 8-11 for a face to face academic and pastoral review meeting with their form tutor. More information about the review meeting can be found here. Students will be sent an e mail confirming their appointment time on Tuesday 1st September.
Friday 4th September
Students will start at slightly staggered times and will use different entrances, depending on their year group. This will all be sign-posted. The staggered starts is a temporary measure to accommodate all the challenges presented to us by the restrictions placed on us by the Covid-19 pandemic. Outside spaces will be zoned. At some point in the future we will revert back to an 8.20am start.
| | | | |
| --- | --- | --- | --- |
| Year Group | Start Time | Entrance Point | Finish Time |
| Year 11 | 8:30am | Side door at the end of the A corridor (Maths and English corridor) | 2:45pm |
| Year 10 | 8:45am | Side door at the end of the A corridor (Maths and English corridor) | 2:40pm |
| Year 9 | 8:35am | Side door at the end of B corridor (Art corridor) | 2:40pm |
| Year 8 | 8:40am | 'Box' entrance from the main playground | 2:35pm |
| Year 7 | 8:30am | Headway entrance at the front of school | 2:45pm |
As you know, it is imperative that we now get children back into school and settling quickly into learning. However, school will not be the same and things will not be 'normal'. I want to reassure you of the measures in place to ensure we educate our students well within the constraints placed on us by government guidelines.
Face Coverings
From 1 September 2020, new advice will apply to the use of face coverings by staff and students in schools and other education institutions that teach students in Years 7 and above in England. This guidance can be found on the Government website. In areas where local restrictions are in place, including Tameside, it will be mandatory for students and staff to wear a face covering in school areas where social distancing is difficult.
Students must wear a face covering on public transport and on entry to school. Once they are in their form rooms they can remove the covering and place it in a clean plastic bag. Students will be instructed throughout the day as to when they need to wear the face covering.
Face coverings should be a plain colour and be either washable fabric or of the disposable type. Students should bring a small clean plastic bag to store their face covering when not in use.
All the information you need can be found on our school website on the home page under 'wider school re-opening'.
Staff at Alder are dedicated and they are keen to see all of our students back in school and learning. Things will be strange at first but we will all get used to the new 'normal' I am sure as our students will be given all the support they need.
I look forward to welcoming year 7 who will experience their Induction Day on Thursday 3rd September. During this day and over the coming weeks they will see how supportive our staff and student are as they become part of our school community.
There is a lot to take in and lots of guidance to read but please be reassured that we have done that on your behalf and have controls in place to make school as safe as possible. Please take time to read the information on the website and I look forward to welcoming your child back to school next week.
Yours faithfully
R O'Regan
Head teacher