Thursday 16th July 2020: Message from the Headteacher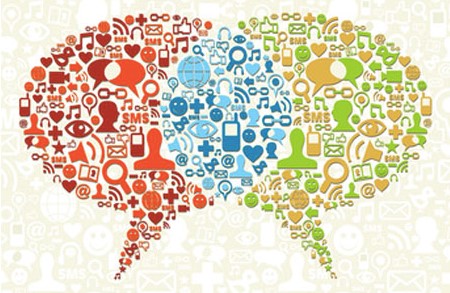 Dear Parent/Carer
Re: Wider school opening in the autumn term
I hope you and your family are well. I know that the last few months have been difficult for everyone but today marks the start of the summer holidays. I am delighted to inform you that the government are allowing us to fully open in September. I have created a dedicated section on the school website 'wider opening of school' to keep you informed of the main changes in September. This page includes term dates for the new academic year and details of the amended uniform and equipment policy. Also, I will write to you again after 11th August (when the government are due to update the guidance to schools) with more details as to how we will organise the school day and keep everyone safe whilst still trying to educate our children.
The purpose of this letter and future communications will be to reassure you as parents and carers how we as a school have followed the national guidance in preparation for the wider opening of school in September.
The story so far
Since 23rd March we have been open for the children of critical workers and for vulnerable children, including through the holidays. Since we entered lockdown we have provided online learning for all our students, although I know that this has presented challenges for some. Since 22nd June, following Public Health and government guidance, we welcomed back year 10 students for face to face time with their teachers.
Government guidance published on 2nd July set out the measures we had to put in place in order that the whole school could open in September. The guidance has presented us with an extremely challenging task and whatever we plan will not be perfect given the constraints in which we have to work. Currently we are finalising plans and risk assessments in readiness for wider opening.
What is happening in September?
Staff will be preparing for the wider opening of schools during the summer and will be training on Tuesday 1st and Wednesday 2nd September. As our new year 7 did not have any real transition opportunities this year, we will open to year 7 on Thursday, 3rd September to give them time to settle and integrate into school routines and systems. Also, during this day we will welcome back all students in years 8-11, on a rota basis, for a face to face academic/pastoral meeting with their form tutor. Details of this will be sent out in the final week of August.
On Friday, 4th September we will welcome back all students. Things will be very different and I would like to direct you to our website section 'wider opening of school', where you will find more information about the plans for educating our students in a safe and sensible manner.
GCSE and BTEC Examinations for the Class of 2021
OFQUAL (the national Office of Qualifications and Examination Regulations) has not yet decided how the examination season will run next year for our new Year 11. As soon as we know we will let you know. At present they are considering (but it is not definite) that the examinations will take place later in the year (perhaps June and July rather than May and June). There is no suggestion, yet, that the content of the examinations will be reduced or made easier: this is very unlikely.
What we know for sure is that our new Year 11 have already missed one term of their Key Stage 4 experience in the classroom. The vast majority has kept on track of the work we have set and taught remotely (which is great news for them) and we were able to bring almost of them back in for a little time between the 22nd June and the 16th July across all their examination subjects.
On their return, teachers will look closely at what knowledge, understanding and skills (from the year 10 content) need more work and teachers and subject leaders are already adapting the Year 11 curriculum in readiness.
It is important to say, now, that it is likely that – from the week beginning Monday, 5th October each Year 11 student will have a compulsory extended day, one more lesson per day on Tuesday, Wednesday and Thursday. This is not unusual for Year 11 as we have always run intervention classes in the past but the difference this year is that it will be a requirement for all Year 11 students. This is not intervention; it is to make up for lost teaching time especially as the content required for the examinations has not been reduced in English, maths and science. It will not be optional.
We are expecting this to be welcomed as a bonus offered freely by all our teachers, rather than as bad news. We can only support Year 11 to achieve well if we ensure they cover the content well and in depth. More details of our plans for the Year 11 school day will follow later in August.
Work over the summer
Teachers have been working flat out since lockdown, setting and marking work and delivering live lessons, all whilst looking after and home schooling their own children at home.
Please ensure your child has caught up with any missed work on Microsoft Teams. Some staff have set additional tasks to complete over the summer to keep children engaged in learning. If you would like more work for your child you can still access online resources:
https://www.thenational.academy/
https://www.bbc.co.uk/bitesize
The school is also preparing a contingency plan of remote/blended (home and school) teaching and learning, just in case any part of the school, local area or the country has to re-enter full or partial lockdown. Let us hope we do not need to use it. It would be very wise for all families to ensure they have access to good computing equipment.
I am grateful for the huge amount of extra work our leaders, teachers, support staff and governors have done to make all this possible. I am equally grateful for the enormous amount of positive support and feedback we have had from our students and our parents this term in what has been the most difficult of times.
We are determined to 'build back better' than before and we will need the active support of all our students, parents, staff and governors to make it happen.
Cancelled school trips
We have managed to get partial refunds for the London and Barcelona trips which parents/carers have already received. The finance team are working extremely hard liaising with the travel companies and the school's insurers to recover outstanding monies. We are hopeful that this will resolved soon and any further refunds will be paid through ParentPay. Thank you for your continued patience and understanding.
I will write to you again later in August and will keep the website updated with information. But for now, I want to wish you and your families a restful and peaceful summer break and thank you for all your support during this difficult period.
Yours sincerely
R O'Regan
Head teacher