Friday 24th April 2020: Message from the Headteacher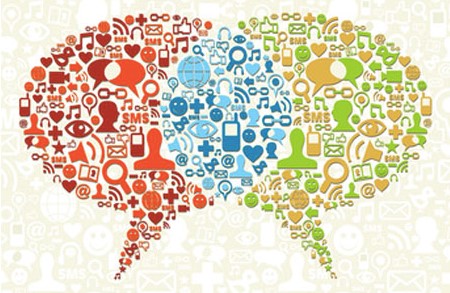 24 April 2020
Dear Parent/Carer
I hope you and your families are keeping safe in what is an extremely challenging time for all of us. I am sure you are constantly bombarded with information so I will try and keep this message brief.
Wellbeing
It is important that children get fresh air and exercise safely every day, whether that is a walk or bike ride with you or just running on the spot in the garden!
One thing that helps with well being is the feeling when you succeed in something, so learning a new language, or musical instrument is a great way to feel a sense of achievement (aside from doing school work). This isn't just for students, but parents too if you are able to!
Also, they need structure to their day - so some quiet reading, some school work and also some quiet time which we all need from time to time. I know it is incredibly difficult but it is important for everyone's well-being, children and adults alike. I know school are keeping in touch with many of you by phone and email and it is important that you contact the appropriate member of staff for support.
We have a page on our website dedicated to wellbeing support which is being updated regularly with useful documents and links to support.
Reading is a really valuable activity for students to be doing during this time both for the educational benefit and, more importantly, for well-being. Keep an eye on the new literacy section on the school website for ideas of books to read and reading challenges to take part in. This week Miss Skeldon has written a blog for you to read with some new ideas of how students can engage with reading.
Home learning
With regards to school work there has been a huge effort nationally to provide resources to help home learning. A couple of examples are BBC Bitesize and the Oak national academy. Whilst many of these resources will be useful it is important that your child follows their teachers' instructions as to what to complete. In this way, their learning will be structured and their teachers will know what they have been doing. Of course, there is nothing stopping students exploring further but the work set by school must take priority.
We have a page on our website dedicated to home learning support, which includes some useful documents of how to access Office365, student email on Outlook and home learning files on OneDrive and Teams. If after referring to these documents you have further queries or issues accessing the work please do not hesitate to contact us.
We ask that you ensure that students check their alder e mail account regularly as many teachers are using this as a way of communicating directly with their classes.
Year 11
With regards to year 11, we haven't forgotten them and are currently in the process of submitting grades to the exam boards. This is actually a lengthy process, with lots of checking mechanisms including one by Ofqual, who will check our grades carefully. We cannot share with you what we have submitted as they may be changed by Ofqual. But, please be reassured, your child will get the grades he/she deserves. We have been led to believe that students will receive their final grades on Thursday 23rd August, the traditional GCSE results day, once we have this confirmed we will let parent and students know the arrangements.
I would like to refer you to some information that we have received from the local colleges regarding their arrangements for supporting students in making decisions about their future study and securing a place at college.
Staying safe
It is pleasing to note that the vast majority of the British public are following the Government guidelines on staying at home and, as a scientist myself, I understand the reasons behind the actions. As much as we are all finding this incredibly difficult, we must stick to the rules and, as hard as it is, avoid mixing with others not from our own household.
Check the website regularly
We are regularly posting updates on our website with information to support you and your family during this unprecedented. Please check back regularly to ensure that you are fully informed. If you use social media you may also wish to follow our Facebook and Twitter pages.
You may read stories in the media as reporters try to predict or give opinion about when schools will re-open. Please be assured that we will only re-open when the Government and Department for Education deem this to be appropriate. When that time comes we will communicate with you directly to ensure that everyone is fully informed about the arrangements. For now though school will remain closed for the majority of students for the foreseeable future. However, my team of staff continue to work remotely to support the learning and wellbeing of students and are only a phone call or e mail away.
Please stay safe
R. O'Regan
Headteacher